Spotify Announces 75M Active Users, Raises $526M Following Apple Music Debut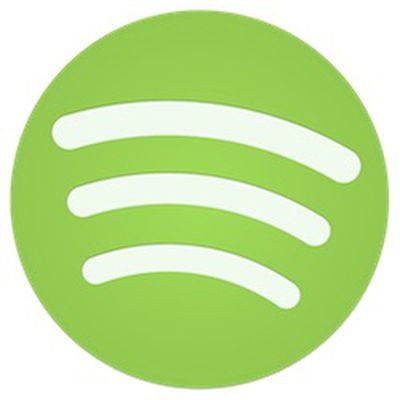 Spotify today announced that it now has more than 75 million active users and 20 million paid subscribers worldwide as the Sweden-based streaming music service prepares to compete with Apple Music, available June 30 on iPhone, iPad, iPod touch, Mac and PC.
Spotify doubled the 10 million paid subscribers it had through May 2014 in just one year, and has now paid over $3 billion in royalties to artists, songwriters and rights holders, including more than $300 million in the first three months of 2015 alone.
The Wall Street Journal reports that Spotify has also raised $526 million in a funding round that values the company at $8.53 billion, giving it significantly more financial backing to take on Apple Music and other rivals in the increasingly competitive streaming music market. Spotify will reportedly invest the capital raised from investors in expansion and new forms of content to further differentiate itself.

Apple Music and Spotify Premium both cost $9.99 per month (Image: WSJ)
Spotify operates at a loss due to significant royalties and revenue sharing with music label partners, although the company aims to become profitable through continued subscriber growth. The company announced plans last month to add video programming and podcasts from partners such as ABC, BBC, ESPN, NBC, Comedy Central, Conde Nast, Maker Studios, Turner Broadcasting and Vice Media.
Apple Music was announced earlier this week as a streaming music service, live global radio station and social platform for artists to connect with fans. The subscription-based service costs $9.99 per month with a three-month free trial for iPhone, iPad, iPod touch, Mac and PC. Apple TV and Android versions of the service will be available in the fall. Apple Music launches June 30 on iOS 8.4 and iTunes.