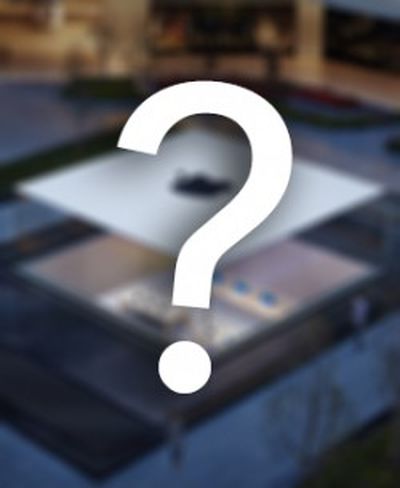 Apple's retail expansion efforts over the past few years have primarily focused on China, where it has opened over 15 new stores since the start of 2015. Over that time, the company has only opened 7 new retail stores outside of the China region, including two locations in New York City and one in Abu Dhabi, Brussels, Dubai, Sao Paulo, and Miranda, a suburb of Sydney, Australia.
But if recent rumors are any indication, Apple still has significant plans for new stores in several major cities or boroughs around the world, including Birmingham, Brooklyn, Istanbul, Manhattan, Los Angeles, Paris, Toronto, and more. The following is an excerpt from our new Apple Store roundup that tracks recent retail stores -- from new and renovated to rumored and confirmed locations.

Irvine, California
Macy's announced that it will be closing its store at the Irvine Spectrum in April 2016, which will open up a large amount of space at the outdoor shopping center, as reported by The Orange County Register. Accordingly, the Irvine Company has developed plans to add about 20 new stores and a new walking path to the retail space.

Irvine Spectrum rendering appears to show a new Apple Store (Image: OC Register)
A rendering of its plans shows what looks like an Apple Store in the background, leading to speculation that Apple's current Irvine Spectrum retail store may be replaced. The current store opened in
February 2006
, so a brand new store is plausible, but a render does not explicitly prove Apple will open a new store.
Los Angeles, California

Tower Theatre at 8th and Broadway in downtown Los Angeles (Image: DTLA Rising)
Rumors about Apple opening a retail store in
downtown Los Angeles
have circulated for a few years. Possible locations reported include
The Bloc
, a mixed use urban development in the Financial District, and the
Broadway Trade Center
in the Historic Core, but Apple may have its eyes on another downtown landmark.
In November 2015, DTLA Rising reported that Apple may be planning to take over the Tower Theatre at 8th Street and Broadway. The historic movie theater's older architecture would be suitable for a flagship Apple Store like its Regent Street location in London, and Urban Outfitters already set precedent by moving into the nearby Rialto Theater in 2013. The timeline for the project is unknown.

Manhattan, New York

World Trade Center transit hub shopping area render (Image: Westfield)
Westfield's retail center in
Manhattan
's new
World Trade Center
transit hub, slated to open in the
first half of 2016
, will include an Apple Store, according to
The Wall Street Journal
and multiple other sources. The location will mark Apple's 9th retail store in New York City, with another six in Manhattan, one in Queens, and one on Staten Island. Apple has not yet opened retail stores in Brooklyn or The Bronx.
Brooklyn, New York

247 Bedford Avenue in Brooklyn, New York (Image: Brownstoner)
In December 2014, it was reported that Apple is planning a
new retail store in Williamsburg, Brooklyn
. Apple signed a long-term lease for a 20-000-square-foot store at
247 Bedford Avenue
, at the corner of North 3rd Street, according to
The New York Post
, and the
building was under renovation
as of September 2015. The location would mark Apple's 10th store in New York City after its reported World Trade Center store opens in the first half of 2016.
Latin America


An anonymous tipster that provided MacRumors with accurate information about Apple's plans to open a retail store in Mexico City also said other new stores will open throughout Latin America. Possible locations include the Mexican cities of Guadalajara and Monterrey, along with the first stores in countries Argentina, Chile, and Peru.

Antwerp, Belgium

Handelsbeurs in Antwerp, Belgium (Image: Georges De Kinder)
In June 2015, Dutch website
iCulture
reported that Apple posted retail
job listings
on local hiring websites for an upcoming store in
Antwerp, Belgium
. A source told the website that the
Handelsbeurs
building is a possible location, and the site has reportedly been approved for redevelopment. Apple's first retail store in Belgium opened in September 2015 in
Brussels
.
Toronto, Canada
It has long been rumored that Apple is actively exploring possible locations to open a flagship retail store along Bloor Street in downtown Toronto, Ontario, the largest city in Canada, possibly including 1 Bloor Street West or 100 Bloor Street West in the upscale shopping area Mink Mile.

1 Bloor Street West, the former site of clothing store Stollery's
In late 2012, it was reported that Apple may open a store at the
corner of Bloor Street West
and Yonge Street, the former site of historic men's clothing store Stollery's, which
closed in early 2015
after 114 years in business. Nearly four years later, however, the plans have may been abandoned.
The corner property has since been purchased by Mizrahi Developments, who demolished Stollery's in 2015 to build a proposed 80-plus floor condominium tower called The One with high-end retailers at street level. Mizrahi partnered with Foster and Partners, the same architecture firm behind Apple's Campus 2, to design the tower.

Holt Renfrew at 100 Bloor Street West in the upscale Mink Mile shopping area
According to an anonymous tipster, Mizrahi negotiated a lease agreement with Apple for a three-floor unobstructed store space, with entrances at both street level and the underground PATH transit system, but
Apple may be pulling out
due to a lack of confidence and other concerns about the real estate project. The tower is still expected to open in 2018.
Apple has also reportedly considered nearby 100 Bloor Street West as a possible location for a flagship retail store, but the corner is now occupied by high-end Canadian department store Holt Renfrew. The impending departures of adjacent Williams-Sonoma and Pottery Barn stores, however, may create room for Apple.

Berlin, Germany
In January 2016, German website
Apfelpage
shared a tweeted image
of a building with covered up windows in
Berlin
's
Hackescher Markt
square, a transit hub and nightlife area in the city's core. While there is no evidence that Apple will be opening a store in the former restaurant, located at the corner of Rosenthaler Street and Spandau Bridge, the company has been rumored to be looking for a second location in Berlin.
Champs-Élysées, Paris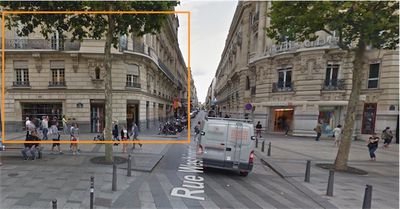 Apple signed a 12-year lease in Paris, France for a building at 114 Avenue des Champs-Élysées in December 2015, according to French newspaper Le Figaro. Rumors about a store on Champs-Élysées have been circulating since 2012.
Le Figaro says the store will not open until 2018 or 2019 because Apple needs time to create a building plan with architectural design partner Foster and Partners and obtain authorization for a remodel.

Lucerne, Switzerland

An intentionally misspelled Apple Store render in Mall of Switzerland (Image: Halter AG)
The
Mall of Switzerland
in
Lucerne
could have an Apple Store when it opens in 2017, according to a render shared by Swiss website
iPhoneBlog.ch
. Apple is a common brand for shopping mall renders, however, so a new store is not guaranteed.
Istanbul, Turkey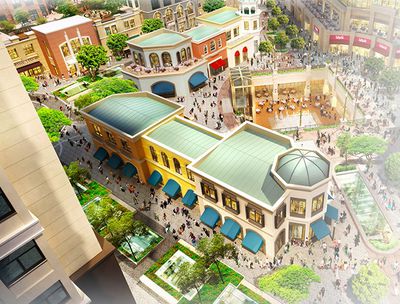 Emaar Square render (Image: Foster + Partners)
Apple is planning to open a
third retail store in Istanbul, Turkey
later in
2016
, according to the website
MacReports
. The new store will reportedly be located in the under-construction
Emaar Square Mall
that will feature 491 stores and restaurants, a hotel, and apartment rooms for residents. The company is said to have posted
job listings
on Turkish employment websites for the store. Apple's two existing stores in Istanbul, both of which opened in 2014, are located at Zorlu Mall and Akasya Mall.
Birmingham, England

Former Waterstones building in Birmingham, England (Image: Birmingham Mail)
Apple will take over a six-story building recently vacated by British bookstore
Waterstones
on
New Street
in
Birmingham, England
, according to the
Birmingham Mail
. The building was originally built in 1879 for Midland Bank. The report claims major renovation plans for the inside of the 20,000-square-foot former banking hall were submitted to the Birmingham City Council in mid 2015, and Apple is reportedly likely to
close its Bullring store
, also located in Birmingham, once its new store opens.
Final Words

Apple's next-generation retail store design
The new stores will likely be based on Apple design chief Jony Ive's next-generation design, which has been used since 2015. The new look generally includes a combination of light boxes extending the length of the ceiling, indoor trees, touch-sensitive sequoia wood tables, new wide shelves for Beats headphones and accessories, and large digital screens for product marketing.