Apple may finally be opening its first Apple Store location in Brooklyn, according to The New York Post. Information gained from brokerage community sources reveals that Apple has signed a long-term lease for a 20,000 square-foot store at 247 Bedford Avenue at the corner of North 3rd Street in Williamsburg, Brooklyn.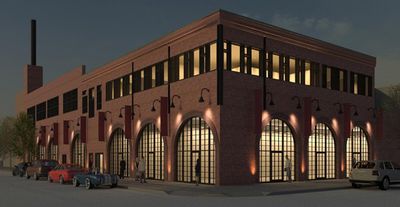 The New York Post
states that the new Apple Store will be a two-story brick structure and "is getting a whole new look, featuring dramatic, arched windows." The project will reportedly be completed in April of 2015. There was no confirmation yet on when Apple will move in to begin renovation, or how much it will pay for the location.
Apple already has a handful of retail stores in New York City, including Fifth Avenue, SoHo, Upper West Side, Grand Central, and West 14th Street. Rumors of a Brooklyn/Williamsburg store have circulated for years, with various reports citing a number of possible locations.