Apple is preparing to open a third retail store in Turkey, reports MacReports, citing a source familiar with the company's plans. Set to open in Istanbul, the store will launch later in 2016.
Apple is said to be in the process of hiring for retail positions at the store and has posted advertisements on job sites in Turkey. The store will reportedly be located at the Emaar Square Mall in Istanbul. Still under constriction, the Emaar Square Mall will feature 491 stores and restaurants, a hotel, and apartment space for residents.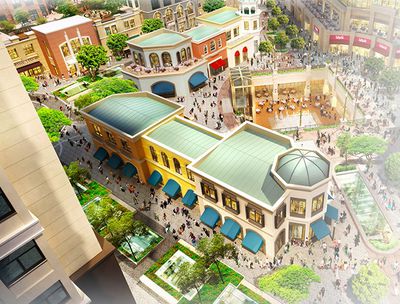 When it launches, the Emaar Square Apple Store will be the third Apple retail location in Istanbul, joining retail stores at Zorlu Mall and Akasya Mall, both of which opened in 2014. Turkey's Zorlu store opened with quite a fanfare as it featured a unique design with an all glass exterior.