Urban Toronto reports that it has received information indicating that Apple has reached an agreement to occupy 1 Bloor Street West in Toronto, potentially signaling plans for a major new flagship store in the heart of one of Toronto's major commercial districts.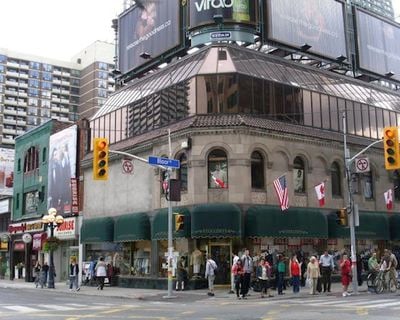 Stollery's clothing store at 1 Bloor Street West in Toronto
The space is currently occupied by Stollery's, a 30,000 square-foot clothing store. It is unclear how Apple would choose to reconfigure the space for its own uses, but the potential for a large flagship store is certainly present at this key location.
Apple had previously been rumored to be looking to occupy retail space in an 80-story tower planned for 1 Bloor Street East, directly across Yonge Street from the newly-rumored location, but the tower project stalled amid financing concerns. A plan for 1 Bloor East has been resurrected by a new developer working on a 65-story condominium tower, but it appears that Apple has now pursued alternate plans for its forthcoming store.