DigiTimes Says iPad Air 3 Will Have 4K Display and Up to 4GB RAM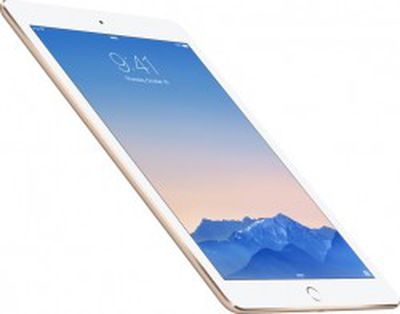 Taiwanese touch panel makers General Interface Solution and TPK will share production of a third-generation "4K" iPad Air set to debut in March, according to sources out of the China supply chain (via DigiTimes).
The same sources claim that in addition to a 4K resolution touch panel, Apple's new 9.7-inch tablet will feature up to 4GB RAM and improved battery life, and is scheduled to enter mass production in the second quarter of 2016.
The report goes on to state that both display makers expect a slight on-year increase in demand for touch panel products from Apple in the first half of 2016 due to orders of products equipped with 3D Touch. This comes despite previous rumors suggesting the iPad Air 3 will not adopt the pressure-sensitive display technology due to the production difficulties involved with scaling it up for a larger display.
Taiwan-based website DigiTimes has a mixed track record at reporting on Apple's upcoming product plans, but its sources within the upstream supply chain have proven reliable in the past. However, the term "4K" may simply refer to the new iPad Air adopting features included in the iPad Pro, which inherited the oxide thin film transistor from the 5K Retina iMac, along with a UV-based photo alignment technique that ensures uniform color and brightness in the display. It also included a variable refresh rate that preserves battery life by cutting the refresh rate in half whenever there's static content on the screen.
Based on details from leaked design drawings, the next-generation iPad Air may be set to adopt the iPad Pro's four-speaker design and gain an LED flash next to the rear-facing camera. Other updates that would make sense include a faster A9 or A9X processor, Smart Connector, and improved cameras.
According to KGI Securities analyst Ming-Chi Kuo, who often accurately predicts Apple's plans, the iPad Air 3 will launch in the first half of 2016. Apple is rumored to be planning a media event for March of 2016, which is said to be the event where the iPad Air 3 will launch alongside a new 4-inch iPhone and Apple Watch updates.