Apple Working on Scalable 3D Touch Technology for Future iPads and iPhones
Apple is working on next-generation pressure-sensing display technology that will work on screen sizes as large as the iPad Pro, reports AppleInsider citing a source with knowledge of Apple's plans. The new display technology is said to be in development, but it won't be finished in time for inclusion in the third-generation iPad Air or the next-generation iPhone.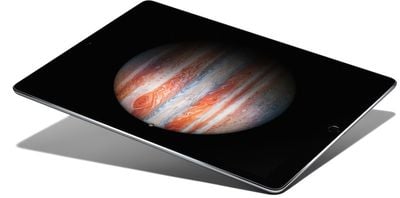 According to a source familiar with the matter, Apple is unable to scale existing 3D Touch technology to accommodate larger displays like the 9.7-inch panels used in the iPad Air line. The source, who has in the past provided accurate information about Apple's future plans, said the company is working on a comparable technology for integration in both iPhones and iPads, potentially offering support for the 12.9-inch iPad Pro, Apple's largest iOS device.
AppleInsider's information comes following a similar report from KGI Securities analyst Ming-Chi Kuo, who said the next iPad Air, set to be released in the first half of 2016, will not include 3D Touch because of production issues. Kuo also said the upcoming iPhone 7, coming in the fall of 2016, will continue to use 3D Touch technology that's similar in structure to the 3D Touch in the iPhone 6s and the iPhone 6s Plus.
Positioned as one of the flagship features of the iPhone 6s and 6s Plus, 3D Touch adds new pressure-based gestures to iOS devices. Apple has called 3D Touch "the future of multi-touch," so it's a logical assumption that the company is working on expanding pressure sensitive touch gestures to its entire iOS lineup.
Taken in tandem, Kuo's statements along with AppleInsider's rumor suggest 3D Touch or a comparable technology will not be available on iPhones and iPads until after the fall of 2016, perhaps pointing towards a 2017 debut for the feature.