Apple CEO Tim Cook: Virtual Reality is 'Really Cool', Has 'Interesting Applications'
During today's earnings call for the first fiscal quarter of 2016 (fourth calendar quarter), analyst Gene Munster asked Tim Cook to share his thoughts on virtual reality in an effort to get a hint on whether or not that's a feature Apple is working on for future devices. "What are your thoughts on the VR theme?" Munster asked. "Is this a geeky niche or something that could go mainstream?"
In response, Tim Cook said that he does not believe that virtual reality is a niche. "It's really cool," he said. "And it has some interesting applications."
With virtual reality products like the Oculus Rift gaining in popularity, there has been speculation that Apple will release some kind of virtual reality or augmented reality feature in its iOS devices. Apple reportedly has a small team of employees working on exploring the augmented reality field.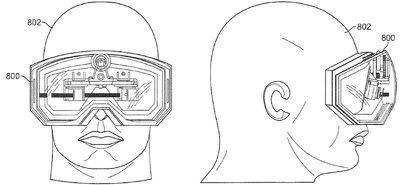 Last week, Apple hired one of the leading virtual reality experts in the United States, Doug Bowman. Apple has also made some recent acquisitions that point towards an interest in VR/AR, including augmented reality startup Metaio, real-time motion capture firm Faceshift, and expression analysis startup Emotient.
Apple has also filed several patents for virtual reality products over the years, including video goggles, motion-sensing 3D virtual interfaces for iOS devices, and 3D "hyper reality" displays.