Apple Hires Leading Virtual Reality Researcher
Apple has hired Doug Bowman, one of the U.S.' leading virtual reality experts, according to a new report from the Financial Times. Bowman joined Apple after going on sabbatical from his job as a computer science professor at Virginia Tech.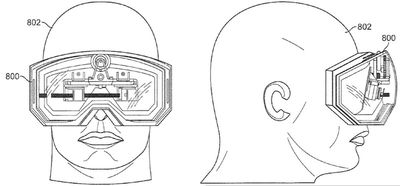 His experience spans both fully immersive VR, as used in Facebook's Oculus Rift and HTC's Vive headsets, as well as augmented reality, where transparent visors such as Microsoft's Hololens, Google Glass and secretive start-up Magic Leap mingle digital images with the real world still visible.
Bowman has been director of Virginia Tech's Center for Human-Computer Interaction for the past five years. He's also the lead author of the book "3D User Interfaces: Theory and Practice." His past experience also includes serving as a User Experience Consultant for Walt Disney Imagineering and honors like numerous IEEE awards for 3D user interfaces and technical achievements in virtual reality. Bowman's LinkedIn page had not been updated to reflect the hiring and has since been deleted.
In the past year, Apple has acquired three companies with experience in either augmented reality or virtual reality. It acquired augmented reality startup Metaio last may, real-time motion capture firm Faceshift last September and expression analysis startup Emotient a couple weeks ago.
It's unclear what Apple could have Bowman and its acquired companies working on, but there have been persistent rumors the company has been interested in VR. Apple has filed several patents for VR products, including video goggles, motion-sensing 3D virtual interfaces for iOS and 3D "hyper reality" displays. It's also been reported that the company has a "small team" working on virtual reality projects.