Developers Behind F.lux Call on Apple to Allow F.lux App for iOS Devices
With iOS 9.3, Apple introduced Night Shift, a feature that is designed to cut down on nighttime blue light exposure from iOS devices to encourage better sleep. Its similarity to the popular f.lux app for Mac did not go unnoticed, especially since Apple put a stop to an f.lux for iOS app just two months before Night Shift debuted.
The developers behind f.lux have now published an official response to Apple's Night Shift feature, calling Apple's move to address nighttime exposure to blue light a "big commitment and an important first step." They ask Apple to take its support a step further by implementing the tools that would allow for an App Store version of the f.lux app.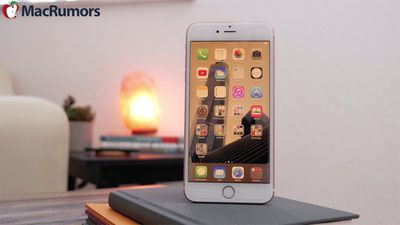 We're proud that we are the original innovators and leaders in this area. In our continued work over the last seven years, we have learned how complicated people actually are. The next phase of f.lux is something we cannot wait to ship to the world. [...]

Today we call on Apple to allow us to release f.lux on iOS, to open up access to the features announced this week, and to support our goal of furthering research in sleep and chronobiology.
F.lux for the Mac has been available for years and is popular in the Mac community with users who want to avoid blue light at night. Research has suggested that bright light exposure (especially the blue wavelength) at night can interrupt the circadian rhythm, causing sleep problems and other harmful effects on the immune system. While there's been a Mac solution to blue light for some time, no such tool has been available on a non-jailbroken iOS device.

F.lux for Mac


In November, the developers behind f.lux attempted to bring an official iOS version of f.lux to the iPhone and the iPad using an app side-loaded onto iOS devices via Xcode, but Apple quickly put a stop to it and told f.lux that asking customers to side-load apps onto their iOS devices violates the Developer Program Agreement.
F.lux's developers are not able to create an official App Store version of f.lux for iOS devices without Apple's help because the APIs to control display temperature are not provided by Apple. The version of f.lux that was briefly available used private APIs that would prevent it from being approved for release in the App Store.
Night Shift mode is currently available to developers and public beta testers who are running iOS 9.3. The feature will see a public release this spring when iOS 9 launches.