Earlier this week, my coworker Juli Clover kickstarted our MacRumors Gift Guides with a list of items that she owns and loves, would love to receive or would love to gift to someone. Today, she passes the reins onto me.
Our second gift guide this week is written by myself, Joe Rossignol, and is based on gifting an iPhone 6s on T-Mobile, including some of my personal favorite headphones and accessories that can be bundled with the smartphone.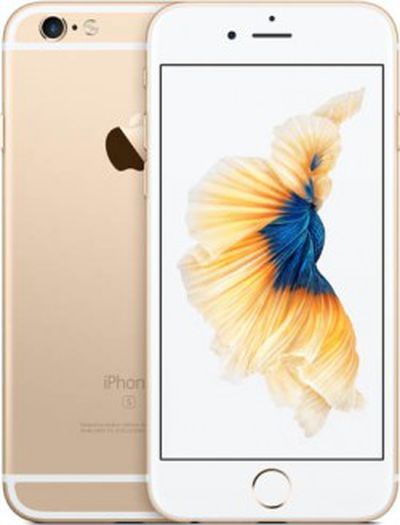 iPhone 6s is Apple's newest smartphone, featuring a faster A9 chip with 2GB of RAM, 3D Touch and Live Photos. Apple continues to offer a base model with 16GB storage, but upgrading to 64GB is highly recommended for iPhone users with a higher number of apps, photos and music. iCloud storage is also available.
Apple sells the 64GB iPhone 6s in Gold, Rose Gold, Silver or Space Gray for $749, while T-Mobile's newer JUMP! On Demand financing program breaks down the cost of the smartphone into 24 equal monthly payments of $27.09 with $99.99 due upfront. A credit check and qualifying service are required.
Also read more about Apple's iPhone Upgrade Program.


T-Mobile is progressively becoming a more attractive U.S. carrier for iPhone users on a budget. Under the leadership of CEO John Legere, the carrier has replaced contracts and subsidizing pricing with attractive price points and features that are highly competitive with larger rivals AT&T and Verizon.
One of the most valuable plans offered by U.S. carriers is T-Mobile's 6GB Simple Choice postpaid or prepaid plan, which for $65 per month includes unlimited talk, text messaging and up to 6GB of 4G LTE data nationwide, in addition to complimentary features such as Binge On, Data Stash, Mobile Without Borders and Music Freedom.
Mobile Without Borders: Unlimited talk and text messaging to and from the U.S. and Canada and Mexico, and free 4G LTE roaming in select markets

Simple Global: Unlimited low-speed data and texting at no extra cost, and flat-rate calls for 20 cents per minute, in 145 other countries outside of the U.S.

Data Stash: At the end of the month, your unused 4G LTE data, up to 20GB total, rolls forward into your Data Stash to be used any time within 12 months. If you use 3GB of your 6GB 4G LTE data in January, for example, you could use up to 9GB of 4G LTE data in February. T-Mobile is also offering 10GB of 4G LTE data for free until December 31, 2015 as a one-time promotion for new customers.

Music Freedom: T-Mobile offers unlimited streaming music from a number of top services, including Apple Music, Spotify, Pandora, Rdio, Google Play Music, iHeartRadio, SoundCloud, SiriusXM and more. The data used by these apps does not count against your monthly allotment.

Binge On: T-Mobile offers unlimited 480p video streaming from a number of top services, including Netflix, HBO Now, HBO Go, Hulu, WatchESPN, Showtime, Starz Play, Encore Play, Vevo, MLB.tv, NBC Sports, Movieplex Play, Vessel, Sling TV, Sling Box, T-Mobile TV, Go90, DirecTV, Univision Sports, Crackle, FOX Sports, FOX Sports Go, Vudu, and Ustream.

For most iPhone users, 6GB of 4G LTE data per month should be a reasonable amount, especially when considering the dozens of music and video streaming services that T-Mobile does not count against your data allotment. T-Mobile's network is still inferior to AT&T and Verizon in some areas, however, so be sure to check their coverage map.


Apple's EarPods included in the box with the iPhone 6s are likely good enough for the average iPhone user, but heavy music listeners or audiophiles may prefer to invest in a more premium pair of headphones. Nearly five years ago, I did so myself by purchasing a pair of V-MODA Crossfade LP headphones.
V-MODA continues to sell a lineup of premium headphones today, including new Crossfade Wireless headphones for $300 [Amazon]. The on-ear headphones deliver up to 12 hours of award-winning sound over Bluetooth per charge, or you can use the USB port or 3.5mm headphone jack for wired analog listening with zero latency.
Related Rumor: Apple May Replace 3.5mm Headphone Jack on iPhone 7 With All-in-One Lightning Connector
V-MODA's Crossfade Wireless headphones use high-end Crossfade M100 drivers and are designed with an ergonomic steel flex headband, patented 50mm dual diaphragms, interchangeable soft memory cushions, custom 3D printed shields with laser engraving and other premium materials.


Bluelounge's Backpack is another product that I have owned for several years, it having accompanied me on multiple trips to New York City, Las Vegas, San Francisco and other destinations. The roll-top backpack is modern, eco-friendly and versatile, featuring solid aluminum carabiners and neoprene compartments that can hold smartphones, tablets and other day-to-day items.
Bluelounge's Backpack is also waterproof and transitional in size, making it a perfect gift idea for the college student or outdoorsman among your family or friends. The backpack, made from 100% PET recycled materials and solid aluminum, is available in small for $149 (black or green) or in large for $159 (black or gray).


Apple introduced its new Smart Battery Case earlier this week for $99, which is two-and-a-half times more expensive than Anker's Ultra Slim Extended Battery Case for iPhone 6s on sale for $39.99 [Amazon]. Anker's case also delivers an extra 2,850 mAh battery capacity, providing up to 120% extra battery life per charge, compared to Apple's 1,877 mAh battery case.
Anker's Ultra Slim Battery Case may be slightly harder to put on your iPhone, and does not display the case's battery level on the Lock screen or in Notification Center, but its affordable price point is hard to ignore. Wirecutter calls it the best battery case for iPhone 6s.
We're going to be sharing additional gift guides over the next week, so make sure to keep an eye out for them. If you have a favorite product, feel free to add it to our 2015 Holiday Gift Guide Master List, which is going to be turned into a gift guide culled from our forum members' most loved items.