Apple Debuts New Ad Focused On Apple Music Playlists During Emmys
Apple debuted a brand new Apple Music ad during the Emmys tonight. The ad features actresses Taraji P. Henson and Kerry Washington hanging out and enjoying Apple Music with singer Mary J. Blige. The ad has a focus on Apple Music's playlists.
The ad, which was directed by
Selma
director Ava Duvernay, features Washington, Blige and Henson hanging out at a home and remembering mixtapes before Blige interrupts them to tell them about Apple Music playlists, which she compares to mixtapes.
Washington goes a step further and says that Apple's curated playlists are like having a boyfriend creating you a mixtape. The rest of the ad features the three having fun listening to the curated playlists before revealing the $9.99 monthly subscription cost to sign up for Apple Music.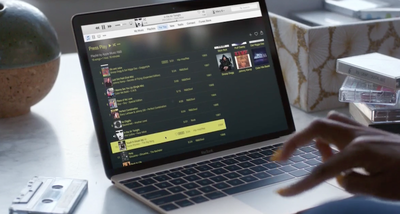 In early August, Apple launched a worldwide advertising campaign featuring billboards and posters. Shortly after that, they debuted three artist-focused ads highlighting the Apple Music's ability to introduce people to new artists and music. Additionally, Apple released a two-part ad featuring The Weeknd during the MTV VMAs.