Apple Likely Filed 'tvOS' Trademark for New Apple TV in November 2014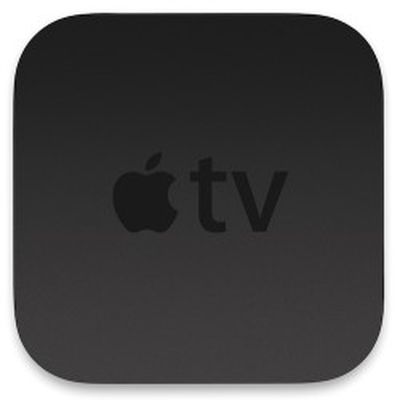 An overnight report from 9to5Mac claims the new operating system for the revamped Apple TV will be called "tvOS", and it appears Apple may indeed have moved to trademark that term as long ago as November 2014.
A series of trademark filings for the name were made in mid-to-late May in a number of countries by a company called Television OnStream LLC, which appears to be a shell corporation created just days earlier and based out the Corporation Trust Center in Delaware. Apple commonly uses this tactic to hide its trademark filings, although many other companies employ similar strategies.
The mid-May timing is also interesting given it occurred just a few weeks ahead of WWDC where Apple was rumored to be introducing the new Apple TV until what appeared to be a last-minute decision to push back the announcement to this month.
All of the May trademark applications cite a priority date of November 2014 for a filing made in Jamaica, yet another of Apple's typical strategies for hiding trademarks. Jamaica is a frequent location for Apple's initial filings as the country does not publish an online database of trademark filings, making it difficult to track them down.


In another similarity to Apple's previous trademark patterns, Television OnStream LLC conveniently shortens to an acronym of "tvOS", much as Apple previously hid its "iPad" trademark behind a company named IP Application Development.
One final similarity between the "tvOS" filing and known Apple trademarks is the use of specific law firms to handle the filings. For example, Television OnStream used London-based firm Locke Lord to handle its Italian filing, and Apple used the same firm to protect its "watch OS" trademark in Italy earlier this year. In Turkey, the same trademark lawyer handled both Apple's "watch OS" filing and Television OnStream's "tvOS" application, and in Mexico both companies used the law firm of Arochi & Lindner to handle their filings.
As is common with these filings, there is no concrete link between Apple and the new "tvOS" trademark, but given recent rumors and a number of similarities to Apple's past behavior in hiding trademark filings, it appears likely Apple is indeed behind the "tvOS" applications.
Update 8:02 AM: iGeneration points out that references to tvOS are also currently hidden within Apple's iTunes Connect interface for developers.
(Thanks, Rodney "ArmCortexA8" and Lennart!)