Apple's Future OS X Names May Include Yosemite, Mammoth, Big Sur, Redwood, Pacific, and More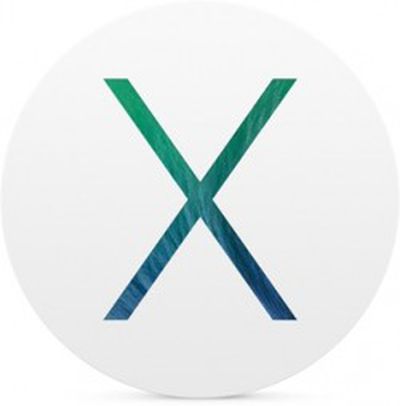 Following recent trademark investigations related to the iWatch, French site Consomac has discovered [Google Translate] that Apple may also be using a pair of shell companies to protect various California-related names in anticipation of future OS X releases. Apple's Craig Federighi announced at last year's Worldwide Developers Conference that the company would be shifting gears on OS X naming, moving from big cats to "places that inspire us in California". The current OS X Mavericks was the first to adopt the new naming pattern, taking its name from a popular surfing spot known for its massive waves.
Consomac notes that a pair of companies going by the names of Yosemite Research LLC and Coast Research LLC applied for trademarks on several California-related terms in the category of computer software on the same day back in early December. The terms for which the companies are seeking trademark protection include Yosemite, Redwood, and Mammoth (via Yosemite Research), and California, Big Sur, and Pacific (via Coast Research).
As with several other Apple shell companies created for quietly protecting trademarks, such as CarPlay Enterprises and perhaps Brightflash USA, both Yosemite Research and Coast Research are registered in the state of Delaware and use the Corporation Trust Center as their addresses. Both companies were registered with the state on November 22, 2013. Those details by themselves do not clinch the companies' association with Apple, as the Corporation Trust Center is used by many companies large and small to facilitate corporate registrations, but it is consistent with Apple's past behavior.
Another intriguing connection noticed by Consomac is that the attorney listed on the Coast Research applications is Stephen Brown, and an attorney by the same name is listed on an "iGuide" application dating back to late 2007 from iGuide Media LLC, a company MacRumors linked to Apple a number of years ago. Another attorney on that iGuide application is James Johnston, who was involved with Apple's efforts to protect the "iPhone" name using another shell company by the name of Ocean Telecom Services LLC.
The U.S. trademark applications by Yosemite Research and Coast Research from early December also all cite filings in Trinidad and Tobago for priority purposes, similar to Apple's CarPlay strategy. Those California-themed filings in Trinidad and Tobago were made on June 7, 2013, the Friday before Apple's WWDC 2013 keynote where it announced the change in naming scheme for OS X.
Taken together, all of these pieces of information make a strong case for Apple being the company behind the recent California-themed trademark applications. If this is indeed in the case, past history shows that Apple may or may not elect to use all of these names for future versions of OS X. For example, the company long ago filed for protection on various big cat names to reserve them for OS X releases, but never used some of them such as Lynx and Cougar.
The next version of OS X, 10.10, has been showing up in server logs for some time and according to 9to5Mac is expected to feature a "flatter" look compared to OS X Mavericks. Apple made similar changes with iOS 7, but the OS X changes are said to not be as drastic as those seen on iOS. OS X 10.10 is likely to be previewed at this year's WWDC, which will kick off with a keynote on June 2.
Update 10:15 AM: MacRumors has discovered many more trademark applications from other apparent shell companies that carry the same Corporation Trust Center address and June 7, 2013 priority dates from applications in Trinidad and Tobago. As with the other registrations, the U.S. applications were filed on December 5 or 6.
- Diablo, Miramar, Rincon, and El Cap (Landmark Associates LLC)
- Redtail, Condor, and Grizzly (Cassowary Devices LLC)
- Farallon, Tiburon, and Monterey (Asilomar Enterprises LLC)
- Skyline, Shasta, and Sierra (Antalos Apps LLC)