Claimed 'iPhone 6s' Box Appears Similar to 'iPhone 6s Plus' Packaging
A new image of the packaging for the "iPhone 6s" has turned up online (via MacX), appearing similar to images of a box for the "iPhone 6s Plus" that were shared in late August. Both boxes showcase a koi pond-like fish against a white surface, suggesting the rumored packaging could be what Apple will use to box the next-generation iPhones, which are expected to be the centerpiece of the company's September 9 event tomorrow.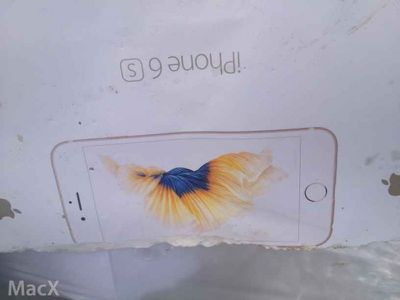 The fish image has also begun rumors surrounding the "iPhone 6s" and "iPhone 6s Plus," suggesting the new smartphones will include a motion wallpaper feature. Similar in spirit to the dynamic wallpapers Apple introduced in iOS 7, the supposed update would bring something more akin to the in-depth motion backgrounds of the Apple Watch and will feature images from fish in a koi pond to different color smoke clouds.