'iPhone 6s' to Feature Apple Watch-Like Motion Wallpapers
A new feature of the upcoming "iPhone 6s" and "iPhone 6s Plus" will be a collection of improved animated wallpapers for the smartphones' lock screen, according to a few sources speaking with 9to5Mac. The designs of the wallpapers will be similar to the "Motion" watch faces seen on the Apple Watch, with the suggested hint that each animation will dynamically change and animate every time the user wakes their phone to interact with it.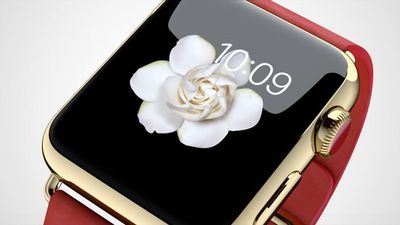 The new themes will range from fish in a koi pond to different color smoke clouds, the latter of which are suggested as becoming animated versions of the static backgrounds that got added in an iOS 9 beta update earlier in the month. The same sources do warn the feature could have been dropped at the last second, but a questionable leaked photo of a purported iPhone 6s Plus box -- which does in fact showcase a koi pond-like fish image -- could point to the feature's inclusion in the new line of iPhones.
Apple introduced dynamic wallpapers in iOS 7, but the options were limited, with one theme stretching over seven different color choices. Today's report suggests the company could be going into as deep and obsessive detail of capturing unique and interesting lock screen images as it did for the Apple Watch. Including a few in-depth photos and videos shared with us, news and rumors surrounding the next-generation of iPhone have begun pointing towards a September 9 media reveal for the devices, with a launch a week-and-a-half later on September 18.