Taylor Swift to Stream Top-Selling Album '1989' on Apple Music
Taylor Swift has decided to stream her most recent best-selling album "1989" on Apple Music when the music service launches on June 30 next week, just days after Apple reversed course and agreed to pay artists and rights holders on a per-stream basis during the free three-month trial period -- specifically, Apple will pay 0.2 cents for each song streamed during a customer's trial.
Swift says that she has not reached an exclusive deal with Apple Music like Pharrell Williams has for his upcoming single "Freedom" previewed at WWDC, noting that her decision was purely because it was "the first time it's felt right" for her to stream her album. "1989" and other Swift albums remain unavailable to stream through rival service and market leader Spotify.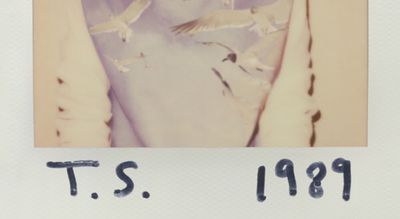 After the events of this week, I've decided to put 1989 on Apple Music...and happily so. — Taylor Swift (@taylorswift13) June 25, 2015
In case you're wondering if this is some exclusive deal like you've seen Apple do with other artists, it's not. — Taylor Swift (@taylorswift13) June 25, 2015
This is simply the first time it's felt right in my gut to stream my album. Thank you, Apple, for your change of heart. — Taylor Swift (@taylorswift13) June 25, 2015
Swift originally
vowed not to stream "1989"
through Apple Music because of Apple's plans to not pay artists during the free trial period, although the iPhone maker quickly changed its mind after the pop artist
published an open letter
on her Tumblr blog that criticized the move on behalf of all indie artists. "We don't ask you for free iPhones. Please don't ask us to provide you with our music for no compensation," wrote Swift.
Since changing course, Apple Music has signed over 20,000 indie labels through deals with licensing groups Beggars Group and Merlin earlier this week, and reversed a PR disaster in the process. "We think Apple Music provides artists with a business model that's good for the long term and we look forward to its launch on June 30," said the music groups after reaching an agreement with Apple.
Apple Music was announced earlier this month as an all-in-one streaming music service, live global radio station and social platform for artists to connect with fans. The subscription-based service will be available for $9.99 per month after a three-month free trial for iPhone, iPad, iPod touch, Mac and PC. Apple TV and Android versions of the service will be available in the fall.