Apple Reverses Course, Will Pay Artists During Apple Music Free Trial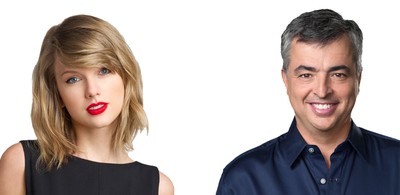 Eddy Cue, Apple's senior vice president of Internet Software and Services, posted on Twitter tonight in response to concerns that Apple would not be paying artists during the three month free trial of Apple Music. Cue wrote that Apple will now be paying artists during the initial free trial of Apple Music, in a reversal from their previous policy.
#AppleMusic will pay artist for streaming, even during customer's free trial period — Eddy Cue (@cue) June 22, 2015
The most
vocal criticism
came earlier today from Taylor Swift, who argued that many indie artists would suffer under the plan. Cue responded specifically to Swift on Twitter and, according to
We hear you @taylorswift13 and indie artists. Love, Apple — Eddy Cue (@cue) June 22, 2015
Apple Music will launch on June 30 as part of an upcoming iOS 8.4 update. After the service's free three-month trial it will cost $9.99 per month for individuals and $14.99 a month for families up to 6.
Update 4:30 AM PT: Cue confirmed to Re/code's Peter Kafka that Apple Music will pay rights holders an undisclosed amount on a per-streaming basis during the free trial period. Swift tweeted that she is "elated and relieved" about the change of course, although Cue told multiple publications that she has not yet agreed to stream top-selling album "1989" through Apple Music.
I am elated and relieved. Thank you for your words of support today. They listened to us. — Taylor Swift (@taylorswift13) June 22, 2015
Cue also told
BuzzFeed News
reporter John Paczkowski that "Taylor Swift's tweet today solidified the issue for us" and "we decided to make a change." Paczkowski says that all artists will be paid during the free trial period, although deals with publishers already on board with Apple Music stand. Cue personally called Swift to inform her of the decision and said "she was thrilled to hear from us."