Taylor Swift Criticizes Apple Music's Free Trial in Open Letter
A couple days ago BuzzFeed reported that Taylor Swift's new album, "1989", would not be available to stream on Apple Music, denying the service of one of the best-selling albums of the last two years. Today, Swift penned an open letter to the Cupertino company explaining her decision.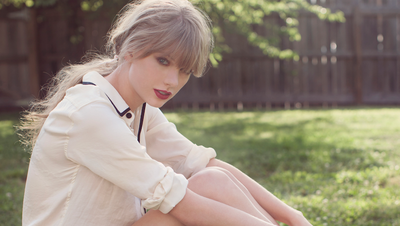 I'm sure you are aware that Apple Music will be offering a free 3 month trial to anyone who signs up for the service. I'm not sure you know that Apple Music will not be paying writers, producers, or artists for those three months. I find it to be shocking, disappointing, and completely unlike this historically progressive and generous company.
Swift, who calls Apple one of her best partners in selling her music, says that while she is able to take care of herself and her band, crew and management with money from live shows, indie artists do not have the same luxury. She explains that her sentiments about the three-month free trial are echoed by "every artist, writer and producer in my social circles who are afraid to speak up publicly because we admire and respect Apple so much."
She goes on to say that she understands Apple is working toward a goal of paid streaming and that Apple Music could be the first streaming service that "gets it right" in her eyes in regards to artist compensation. However, she also points out that Apple is "astronomically successful" and could afford to pay artists, writers and producers during the three-month free trial. She closes the open letter asking Apple to reconsider its policy.

But I say to Apple with all due respect, it's not too late to change this policy and change the minds of those in the music industry who will be deeply and gravely affected by this. We don't ask you for free iPhones. Please don't ask us to provide you with our music for no compensation.
This isn't the first time Apple has received criticism for not paying labels and artists royalties during the 3-month free trial. Last week, indie labels from the United Kingdom who housed artists like Adele argued that the trial period would "put people out of business". Singer-songwriter Anton Newcombe also spoke out about the policy, claiming the Cupertino company threatened to ban his music from iTunes if he did not accept no royalties during the 3-month free trial. Apple denied the claim.
Apple Music will launch in just under 10 days, going live on June 30 as part of an upcoming iOS 8.4 update. After the service's free three-month trial it will cost $9.99 per month for individuals and $14.99 a month for families up to 6.