Apple Explored 4K Video Distribution in 2013
Apple requested 4K video content from Sony Pictures for the purpose of digital distribution and on-demand streaming testing, according to a new document [PDF] released by WikiLeaks from the Sony data breach (via AppleInsider).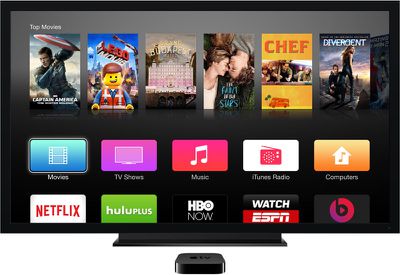 The document is a materials access letter from Culver Digital Distribution Inc, a division of Sony Pictures Entertainment, to Apple. It served as a formal agreement between the two companies for the "testing and / or preparing" of 4K content from Sony movies and TV shows. The letter is dated September 26, 2013, hinting that Apple has been exploring distributing 4K content for the past two years.
The Cupertino company has been rumored to be working 4K in the past, most notably in 2013 when two reports suggested Apple was working on a 4K TV set. Those plans were eventually nixed and reports emerged of a brand new set-top box Apple TV with an A8 chip alongside a TV streaming service. Speculation suggested the new Apple TV's rumored A8 chip, which is capable of playing 4K content, would result in a 4K-capable Apple TV and streaming service. However, a report earlier this year confirmed that a new Apple TV would not support 4K content.
While 4K, also known as Ultra HD, has seen an increased amount of popularity recently with more affordable 4K TV sets from manufacturers and some availability of 4K content on streaming services like Netflix, the format is not yet ubiquitous.