Tim Cook: Apple Watch Launch in April Won't Be Exclusive to United States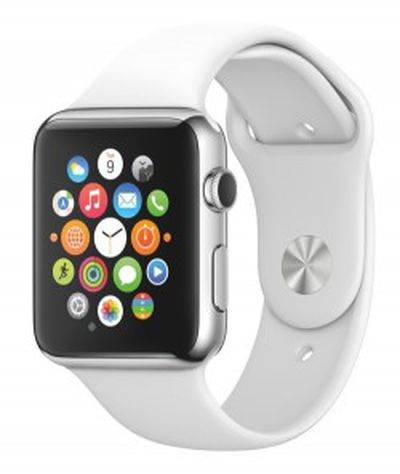 Apple CEO Tim Cook reportedly said at the company's flagship Apple Store in Berlin that the Apple Watch launch in April will not be limited to the United States, according to retail employees in attendance that spoke with 9to5Mac.
Cook specifically confirmed that the Apple Watch will launch in Germany during the month of April, indicating that a wider international launch in other countries could be on the horizon. MacRumors previously reported that Apple is targeting an early April release date for the Apple Watch based on a source that has proved reliable.
The report corroborates that the Apple Watch may be released in the United States in early April, followed by Germany and other countries later in the month. The first wave of countries that Apple has often launched previous iPhones and iPads in typically includes the United States, Canada, United Kingdom, France, Germany, Australia, Hong Kong, Singapore and Japan. Cook did not confirm that the Apple Watch would launch in April in all of those countries.
Apple Watch starts at $349 and will be available in three models: Apple Watch Sport, Apple Watch and Apple Watch Edition. Apple is expected to provide more details about the wrist-worn device at its highly-anticipated "Spring Forward" media event on March 9th at the Yerba Buena Center for the Arts in San Francisco. MacRumors will be providing live coverage of the event, which should provide more specific pricing and release date information about Apple's first wearable device.