Samsung Supplying Apple with Panels for iPad Air 2 and 12.9-Inch 'iPad Pro' Later This Year
Samsung will supply Apple with displays for the second-generation iPad Air and the 12.9-inch 'iPad Pro' starting later this year, reports Korean-news outlet inews24 (via Digitimes). The Korean company will begin manufacturing the displays in the coming months, as the panels are said to feature IPS technology similar to Apple's current line of iPads.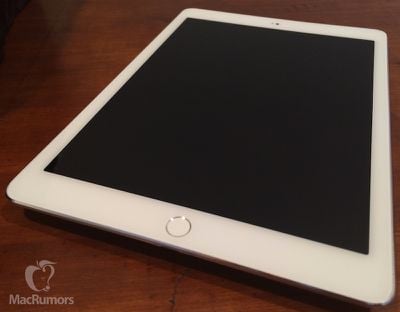 Physical mockup of the second-generation iPad Air


If the report is legitimate, it is likely that Apple will have a steady supply of panels for its first batch of iPad Air 2 units, which may launch in time for the upcoming holiday shopping season. Some reports have also claimed that the 12.9-inch iPad Pro could be released in early 2015, which may lead to Samsung becoming the top supplier of displays for the new tablet if other suppliers are unable to meet Apple's demands.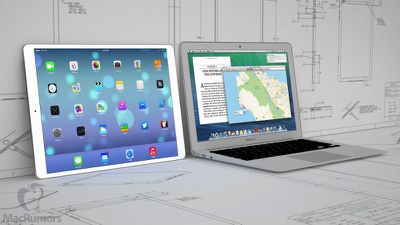 Rendering of a 12.9-inch iPad next to a 13-inch MacBook Air


Apple has been attempting to reduce its reliance on Samsung as a component supplier due to tensions between the two companies as they have become top competitors in the mobile device market. However, Samsung's technological advantages and production capacity as a display supplier have proven valuable to Apple over the years, as the Korean company even became Apple's top iPad display supplier in Q1 2014.

The iPad Air 2 is rumored to feature a slightly thinner body, a faster A8 processor, 2GB of RAM, support for Apple Pay, and a Touch ID fingerprint sensor. Meanwhile, the 12.9-inch iPad Pro is said to include a more powerful A8X processor to power its larger, high-resolution display.