Rumored 12.9-Inch 'iPad Pro' May Include More Powerful A8X Processor
Apple's 12.9-inch iPad Pro tablet is rumored to be landing as soon as early 2015, with the latest report from Taiwan's TechNews (via G For Games) suggesting the tablet will feature an improved A8X processor. Similar to Apple's previous A5X and A6X processors, the A8X would presumably be an graphics-enhanced version of Apple's current A8 processor that debuted in the iPhone 6 and 6 Plus.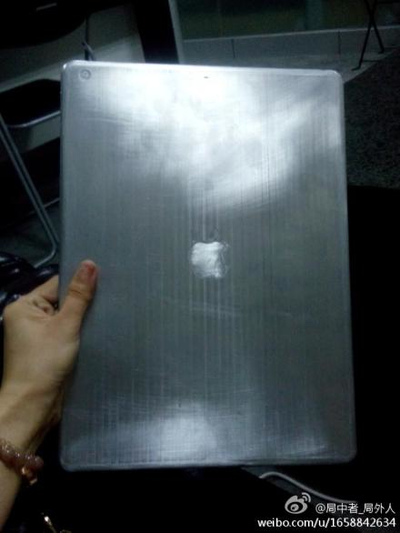 Apple shifted away from using an "X" version of its base iOS device chip last year, opting to power the iPad Air and Retina iPad mini with the same A7 chip found in the iPhone 5s, albeit clocked slightly faster on the iPad Air. But with a higher-resolution "iPad Pro", the graphics needs are likely high enough to require an enhanced main chip.
In its recent report, TechNews also reiterates its previous claim that Apple's iPad Air 2 will feature 2 GB of RAM. This increased RAM would be a boost from the 1 GB present in both the current-generation iPad Air and the company's new iPhone 6 and 6 Plus handsets. It also may serve to set the iPad Air 2 apart from the next Retina iPad mini, which is rumored to keep its current 1 GB RAM configuration.
While the iPad Pro may land next year, Apple's iPad Air 2 is expected to be introduced sometime in the coming month. The new tablet may launch in time for the holiday shopping season with a redesign possibly including marginally a thinner body, redesigned speaker grille and other improvements such as Touch ID.