Apple's Upcoming Wearable Device Not Likely to Ship Until Early 2015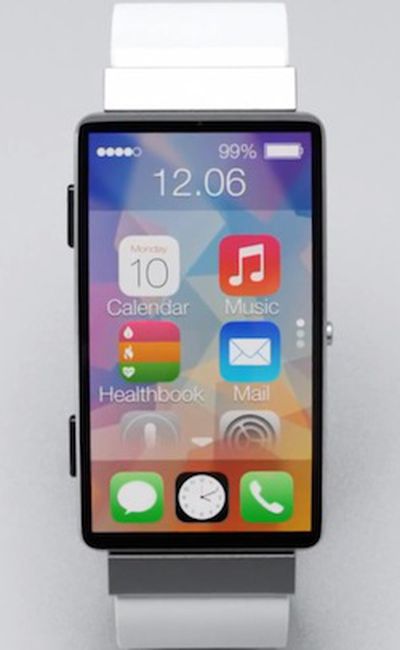 While Apple is expected to unveil its new wearable device, popularly referred to as the iWatch, at its media event scheduled for September 9, the device will likely not begin shipping until early next year, according to Re/code.
Sources in position to know tell me it won't arrive at market for a few months. "It's not shipping any time soon," said one. So when does Apple plan to ship its eagerly anticipated wearable? That's not clear, but my understanding is that we're unlikely to see it at retail until after the holiday season — think early 2015.
Word of a significant gap between unveiling and launch is not a surprise, considering the company's history when entering new product segments. The iPhone and iPad both launched a number of months after their unveilings. With no existing Apple product of its type to see sales plummet ahead of a launch, Apple has more flexibility to announce early and ship somewhat later.
KGI Securities analyst Ming-Chi Kuo is among those who recently reported that a 2015 launch is likely for the iWatch, also having predicted last month that production on the device would not begin until November. Part leaks for the device have also been non-existent, supporting the notion that production has not yet begun.
Apple's September 9 event is expected to focus on the iPhone 6, with the iWatch sharing the stage. Early rumors had suggested Apple was looking to show off the iWatch in October, but it may have altered its plans to better position the device as an iPhone accessory rather than a standalone product.
(Image: 2.5-inch iWatch concept by SET Solutions)