Apple's iWatch May Not Launch Until 2015
Apple may be planning to delay the launch of its iWatch until 2015, according to a new report from KGI Securities analyst Ming-Chi Kuo. Echoing several past reports that have also alluded to a 2015 launch date, Kuo suggests that difficulty manufacturing the device will lead to its postponement.
We reiterate our view that iWatch, as compared to existing products, and as Apple's (US) first attempt at a wearable device, represents a much higher level of difficulty for the company as regards component and system design, manufacturing and integration between hardware and software. While we are positive on iWatch and believe that the advantages of the design and business model behind it are difficult to copy, we think, given the aforementioned challenges, that the launch could be postponed to 2015.
In a July report, Kuo predicted mass production on the iWatch would begin in November, with a launch coming in 2015. Kuo has suggested that the iWatch's small form factor, its use of a flexible AMOLED screen, and its sapphire display cover have all contributed to production difficulties.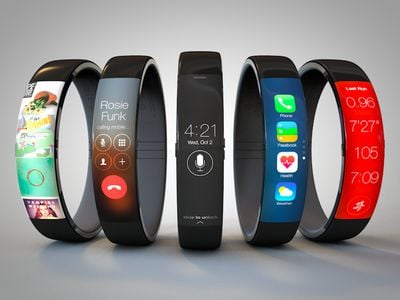 Kuo's language in the report, which suggests the launch of the iWatch "could" be postponed, indicates that he is somewhat uncertain about the target ship date for the device. Though Kuo has a solid track record when it comes to Apple rumors, he has provided inaccurate guesses at times.
While it may seem like a 2015 launch date contradicts rumors that have pointed towards an October debut for the device, it is entirely possible that Apple will introduce the iWatch months before it is available to ship to customers. Historically, Apple has introduced some products in new categories ahead of their ship date.
The Mac Pro, for example, was introduced at WWDC in June before sales began in December. Steve Jobs also unveiled the original iPhone six months before it launched, and the iPad was shown at an Apple event more than two months ahead of its sale date.
Rumors have suggested the iWatch will contain a multitude of health and fitness sensors, measuring metrics like calorie consumption, sleep activity, blood oxygen levels, and more. It's said to integrate deeply with iOS 8's Health app and it may come in multiple sizes and at multiple price points.