Apple Reportedly Testing Wireless Charging Coils for iWatch Ahead of Fall Launch
Apple is once again said to be considering wireless charging capabilities for the iWatch, according to a various Chinese media reports citing sources at Apple supplier Luxshare (Google Translate, via GforGames).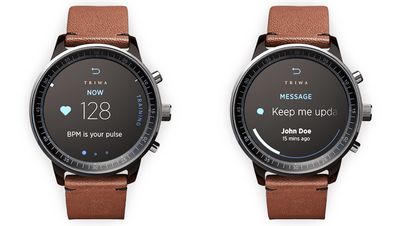 The Shenzen-based company has reportedly sent Apple wireless charging coils for certification, and pending approval, will likely be providing the wireless charging modules for the iWatch. The report also notes that the iWatch will launch in the second half of this year pending production times.
A report last December also stated that Apple would include wireless charging capabilities in the iWatch, allowing the device to charge from up to a meter away. The iWatch's battery life has been previously reported as a problem for Apple, with iWatch prototypes lasting only 1-2 days on a charge and the company hoping to find ways to extend that to 4-5 days. While wireless charging would be one way to reduce the burden of frequent charges, it is still unclear exactly how it would be implemented in the device's body.
Rumors have indicated Apple's iWatch will contain several different biometric sensors allowing it to track health-related metrics like heart rate, sleep quality and more. The sensors will aggregate data that will be stored in a rumored "Healthbook" application, slated for inclusion in iOS 8.
Along with health-related functionality, the iWatch will likely integrate with the iPhone and iPad to provide notifications and quick access to frequently used apps and services.
Apple's iWatch is rumored to ship later this year two different sizes to accommodate different sized wrists. A report last week stated the the device will feature a round face similar to that of Motorola's Moto 360 smart watch, with production beginning in late July.