New Concepts Imagine the iWatch as a Lifestyle Device, Traditional Timepiece
While earlier iWatch concepts were inspired by the wearable's health-tracking features, a new set of renderings from Argentine design student Tomas Moyano imagines the iWatch as a device that'll produce "a further and deeper interaction between human beings and technology."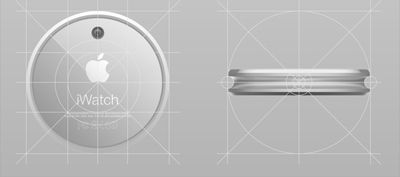 Moyano pictures a perfectly round device, with grooves in the side that'll allow for multiple looks with different bands. Similar to the Shine from Misfit Wearables, the concept design features no buttons to catch on your sleeve and no holes to allow in water or dust. Submersible and resistant to dust, the watch lacks speakers and will rely on vibration notifications to alert you to an incoming message.
Wait a moment, no speakers? Think about it. A watch is almost always on your hand, pretty far from your ears. Imagine yourself walking on a noisy city: If you want to hear a notification sound from your smartwatch, it should be a loud sound, and to produce it, it would need a lot of energy and big components. Both things not easy to include on a such small device.

Besides that the iWatch will be constantly in contact with your skin and body, an important fact to consider. That's why I decided you shouldn't hear, but feel the notifications. That is right: Vibration notifications. Perfectly submersible and dust resistant vibration notifications.
Battery life will be a challenge in such a small device, so Moyano visualizes the iWatch with micro-solar panels and wireless recharging. To conserve this precious power, the concept iWatch will sacrifice the cellular connection and associated services that require an internet connection. Moyano's concept envisions Maps working on the iWatch, but it is not clear how the maps would be usable on such a small-screened device.


Another circulating iWatch concept created by Hungarian freelance designer Gábor Balogh and published by The Verge is inspired by traditional wristwatch design. The concept uses an actual product image of the Havana timepiece from Swedish watchmaker Triwa. Balogh replaces the face of the watch with rumored iWatch features such as messages and heart rate tracking.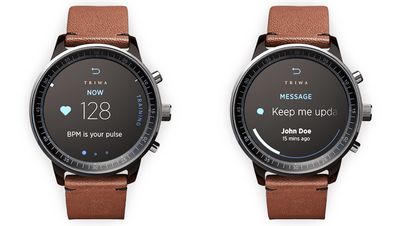 Though the iWatch may not have many of the features mentioned above, it is rumored to include biometric functions like a heart rate monitor that'll tie into Apple's iOS 8 ecosystem via a new Healthbook app. It may also ship with a version of Siri tailored for the wrist-worn device.