Apple's iWatch Said to Feature Round Design, Production May Start This Summer
Based on Taiwanese supply chain sources, analyst Brian Blair of Rosenblatt Securities believes Apple's iWatch will feature a round face, similar to a traditional watch (via Business Insider). The iWatch design will resemble Motorola's Moto 360 smart watch, with the Apple version shipping with a slimmer profile.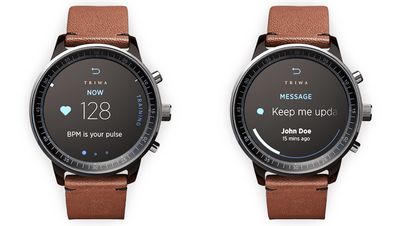 Apple may begin production of the iWatch in late July, with the goal of producing up to 21 million units in the second half of 2014, claims Blair in a research note to investors.
AppleInsider also highlights
Blair's claim that Apple may partner with Quanta Computer to produce the smart watch device, instead of Foxconn which may be busy manufacturing the iPhone 6. Quanta's involvement in iWatch production has been
rumored
since last August.
Blair's sources also believe Apple may be producing multiple models of the iWatch, including one that features a sapphire display cover. This information echoes an earlier report from KGI Securities analyst Ming-Chi Kuo, who claimed the iWatch may ship at various price points and in a variety of materials that allow the smart watch to compete with both low- and high-end watches.
Apple's iWatch is currently expected to arrive near the end of 2014, with a fashionable design and biometrics that provide basic health monitoring features. It likely will sync with an iOS device sharing data with iOS apps, including the new Healthbook app that is expected to debut in iOS 8. Though an iWatch announcement is not expected for WWDC, Apple will likely unveil some of the early details on iOS 8 at the developer conference next week.