Apple Reportedly Targeting Q3 2014 Launch for iWatch
An alleged bill of materials for Apple's upcoming iWatch has surfaced, with supply chain sources indicating that the product will launch in the third quarter of this year, reports Taiwan's Economic Daily News [Google Translation] (via Digitimes).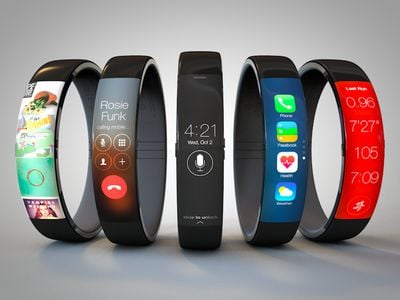 The report claims that the iWatch itself will be manufactured by Apple supplier Quanta Computer, with Richtek Technology and TPK supplying chips and sapphire touch panels, respectively. Meanwhile, the device's processor is said to be developed by Apple, with chip production being outsourced to Samsung. In total, Apple is said to be targeting production of 65 million iWatch units by the end of 2014.
Notably, two suppliers mentioned in the report have been linked to previous stories about iWatch production, albeit with contrasting details. In November, Quanta Computer was rumored to have landed a contract to mass produce the iWatch for a Q2 2014 release, while a report this past February claimed that Apple had chosen TPK to supply flexible AMOLED panels for iWatch.
While the exact features of the iWatch are currently unknown, past rumors have indicated that the device will feature biometric sensors to track a number of health-related statistics, including sleep activity, UV light exposure, and heart rate. A "Healthbook" companion app is also said to be in the works for iOS 8, which would integrate with the iPhone and iWatch to monitor and track other health statistics.
To this point, most reports have pointed to a release later in the year for the iWatch alongside the iPhone 6 and iOS 8. A Q3 2014 release as indicated by the Economic Daily News would mean that the device could be unveiled by Apple sooner, possibly at the company's annual Worldwide Developers Conference.