TPK to Reportedly Supply Flexible AMOLED Panels For Apple's iWatch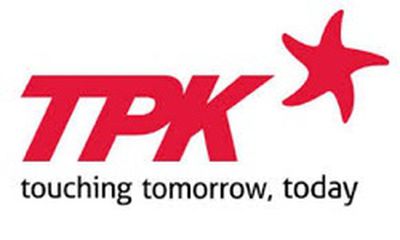 Apple may be choosing TPK as a touch panel supplier for its rumored iWatch, says a report in China Times (Via Digitimes). The Taiwan-based company will supposedly begin mass production of flexible AMOLED panels for the iWatch in the second half of 2014.

The report said the iWatch will come equipped with a flexible AMOLED display and 3D protective glass. The rumors also speculated that the iWatch will use silver nanowire touch screen technology developed by TPK in conjunction with Japan-based Nissha Printing.
The rumor suggests Apple will use silver nanowire touch screen technology in the iWatch display. Current flat touch panels use indium tin oxide (ITO), which is brittle and not suitable for a flexible display. Silver nanowires, however, are nanometers thin and can be applied to a 3D curved glass surface, like a watch band in a solution-based, roll-to- printing technique. The silver wire matrix is transparent to the eye and conductive, making silver nanowires perfect for a flexible touchsreen display.
Last year, TPK signed a deal with Japanese firm Nissha Printing to start producing silver nanowire touchscreen displays. Production will ramp up in Q2 2014, with a manufacturing output of two million 6-inch touch panels per month.
TPK is among the world's top touch panel manufacturers by volume and has been supplying Apple with panels for several years. The Taiwanese company was one of the primary suppliers of the touchscreen for the original iPad and provided up to 80% of the panels for the iPhone 4S models.