Apple Patent Application Describes Use of Oleophobic Coatings on Sapphire Displays
Tim Cook confirmed in a recent interview with ABC News' David Muir that Apple was manufacturing sapphire in its Arizona plant, but deflected any questions about how the company planned to use the material. Recent reports suggest the sapphire could land in the iPhone 6 or the iWatch as a display substrate, and a recent patent application lends some credibility to these rumors.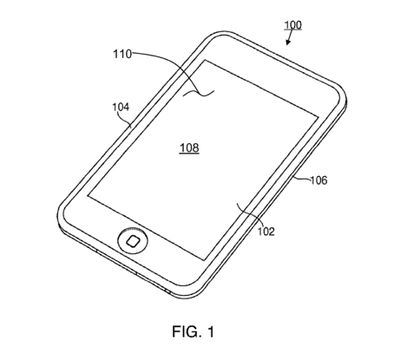 As noted by AppleInsider, the United States Patent and Trademark Office published an Apple patent application titled "Oleophobic coating on sapphire" that describes a method of applying an oil-repelling coating to a sapphire display for use in a mobile or portable electronic device.


The patent details a multi-layer display material with a base sapphire layer, a transition layer that serves to bond the surface layer to the base layer and finally a surface layer with an oleophobic coating.
Various embodiments described herein encompass a component with a substrate having an alumina base layer, a transition layer comprising alumina and silica, and a surface coating that preferentially bonds to the silica. The base layer may comprise a single-crystal sapphire. The transition layer may transition substantially continuously from about 100% alumina at the base layer to include substantial silica content at the surface coating, or to about 100% silica or silica glass at the surface coating.

A surface layer may be formed on the transition layer, with a substantially silica content, for example substantially 100% silica or silica glass, and the surface coating may be oleophobic. A portable electronic device may comprise the coated component, the portable device may include a window, the oleophobic coating may be provided on an exterior surface of the window, and the window may also include a touch screen.
Apple first used an oleophobic coating when it introduced the fingerprint-resistant material with the iPhone 3GS. The material has been used in subsequent products, including the current iPhone 5s, iPhone 5c, iPod touch, iPad Air and Retina iPad mini.
Apple last year signed a $578 million deal with materials manufacturer GT Advanced to produce sapphire in a new Mesa, Arizona plant currently under construction. Recent photos of the facility reveal significant building progress as the company moves closer to the plant's target full operational date of June 2014.