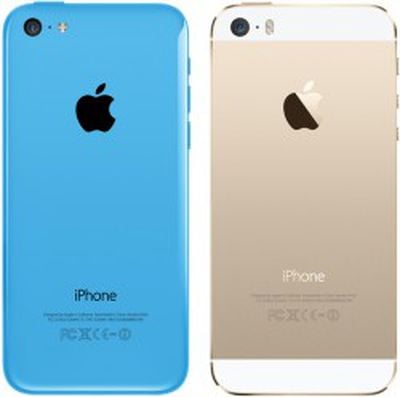 According to a new report from market research firm IDC (via The Wall Street Journal), Apple became China's fifth largest smartphone manufacturer during the fourth quarter of 2013, taking 7% of total market share in the country. Notably, the report does not include iPhone sales numbers from the region's largest carrier China Mobile, which began selling the iPhone through a partnership with Apple last month.
According to research firm IDC, Apple's market share in mainland China rose to 7% in the quarter from 6% in the third quarter. The fourth quarter was the first full quarter after Apple launched its iPhone 5S and 5C in China in late September, on the same day the new phones came out in the U.S. and a host of other markets. In the past, iPhones went on sale in China months after they were launched in the U.S.
Apple is still behind other smartphone vendors in the country including Samsung, Lenovo, and Huawei, with those companies coming in at first, second, and fourth place, respectively. Apple also remained slightly ahead of newcomer Xiaomi, which notably hired former Google vice president of product management Hugo Barra in August 2013.
Apple has made strides towards improving its presence in China over the past few years, opening new Apple Stores in populated regions and establishing an official store on Chinese e-commerce site Tmall in addition to partnering with China Mobile. CEO Tim Cook has also visited the country numerous times throughout the past few years to meet with both China Mobile executives and government officials to discuss market growth.