CA Bill Requires Antitheft Technology in Smartphones
California State Senator Mark Leno is introducing a bill that would require all cellular phones sold in the state to include antitheft technology, reports The New York Times. This measure is being introduced as a way to curb smartphone thefts, which are on the rise in major metropolitan areas like San Francisco and New York City.

"With robberies of smartphones reaching an all-time high, California cannot continue to stand by when a solution to the problem is readily available," Senator Leno said in a statement. "Today we are officially stepping in and requiring the cellphone industry to take the necessary steps to curb violent smartphone thefts and protect the safety of the very consumers they rely upon to support their businesses."
Co-sponsored by San Francisco's district attorney George Gascón, this kill switch requirement could go into effect as soon as January 1, 2015, if passed by the state legislature and signed into law by Governor Jerry Brown.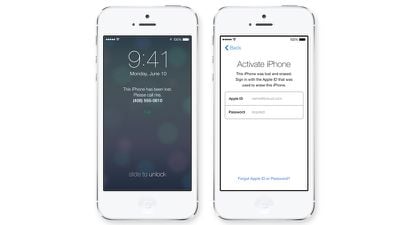 Apple likely won't be affected by the bill as it introduced its own antitheft technology with iOS 7's Activation Lock feature. This feature locks the device to the user's iCloud account and is automatically turned on when Find My iPhone is enabled. Thieves are prevented from turning off Find My iPhone, signing out of iCloud or wiping the device without supplying the original account credentials. This feature appears to meet the antitheft requirements of Leno's bill.

Any advanced mobile communications device that is sold in California on or after January 1, 2015, shall include a technological solution that can render the essential features of the device inoperable when the device is not in the possession of the rightful owner. A technological solution may consist of software, hardware, or a combination of both software and hardware, but shall be able to withstand a hard reset. No advanced mobile communications device may be sold in California without the technological solution enabled.
Gascón and New York Attorney General Eric Schneiderman expressed interested in Activation Lock when it was introduced at WWDC 2013. After reviewing the technology, Gascón and Schneiderman were impressed with the feature, praising Apple for taking "an important first step towards ending the global epidemic of smartphone theft."
Cellular industry trade group CTIA will likely oppose the bill and its terms that require a $2500 fine for every phone sold without antitheft technology. The group has argued against kill switches and offered a nationwide database of stolen phones as an alternative. Law enforcement officials, however, claim the US-based blacklist is ineffective as many stolen phones are sold overseas.