Samsung and TSMC to Share Production of Apple's 14-nm A9 Chips in 2015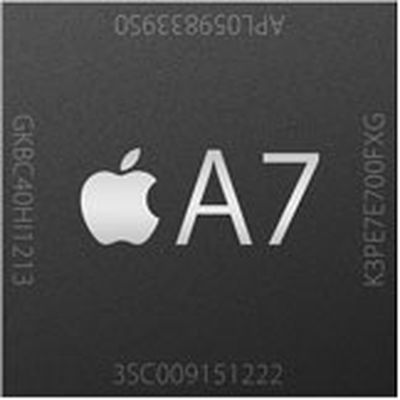 Samsung has signed a contract to produce 30% to 40% of Apple's 14-nm A9 chip family in 2015, with the remainder of the production load being handled by other Apple supplier Taiwan Semiconductor Manufacturing Company (TSMC), reports Digitimes.
The news comes after a report back in July stating that Apple had signed a deal with Samsung to cooperate in producing A9 processors based on a 14-nanometer process node, though it was not known then whether Samsung would be the sole supplier of the chips. The claim also came weeks after TSMC confirmed a deal with Apple to begin producing A-series chips in 2014, but was also followed up by a report in September stating that Samsung would also be helping out with A8 chip orders as well.
Apple has apparently been seeking to reduce its reliance on Samsung as a component supplier as the two companies have become fierce rivals in both the mobile marketplace and in the courtroom. The two companies have, however, continued working together in several areas, particularly where Samsung's competitors in the component market are unable to match its technology, production capacity, or pricing.
Furthermore, a look into the A7 processor in September revealed that Samsung was indeed the manufacturer for the chip, with the chip produced at a smaller 28-nm node compared to the 32-nm A6. Currently, the A7 chip is used in the iPhone 5s, the iPad mini with Retina Display, and the iPad Air. Teardowns of all three devices revealed that the iPad Air includes a slightly faster variant of the A7 chip clocked at 1.4 GHz compared to the iPhone 5s and Retina iPad Mini which both include an A7 chip clocked at 1.3 GHz.