TSMC Confirms Deal with Apple to Produce A-Series Chips for Future iOS Devices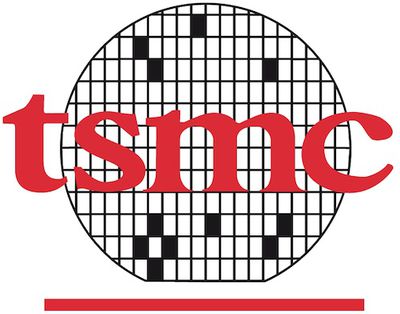 The Wall Street Journal is reporting that Apple has signed a deal with Taiwan Semiconductor Manufacturing (TSMC) to produce some A-series chips for Apple's iOS devices starting in 2014. The article confirms a report from Digitimes published earlier this week regarding the deal.
This month, after years of technical delays, Apple finally signed a deal with Taiwan Semiconductor Manufacturing Co. to make some of the chips starting in 2014, according to a TSMC executive. The process had been beset by glitches preventing the chips from meeting Apple's speed and power standards, TSMC officials said.
The report states that TSMC plans to start producing the chips in early 2014 using 20-nanometer technology, which would make chips smaller and more energy efficient. The two companies have been discussing their arrangement since 2010, with serious discussions on the process of creating the chips starting in 2011.
TSMC executives told the WSJ that Apple had asked to either invest in the company or to have TSMC set aside a factory specifically for Apple chips. Executives said they had denied both options because they wanted to keep TSMC's independence and manufacturing flexibility intact.
Apple has so far used Samsung to exclusively manufacture the A-series chips for its iOS devices, but with the two companies becoming rivals in the mobile device market, Apple has been trying to reduce its reliance on Samsung for components.
As the WSJ notes, Apple and Samsung's relationship as far as components goes back to the early days of the iPod as Samsung won some business from Apple after the company became unhappy with original iPod processor supplier PortalPlayer. While Apple was aware that Samsung planned to compete with it in the mobile device market, Samsung had told Apple that it kept its component business separate from the mobile device business and promised to keep its executives from sharing information with each other.
Some Apple executives didn't like the arrangement, and in 2008 Apple began an effort to shift away from Samsung for its flash memory supplies. In 2010, Apple made a similar move with its iPhone displays, shifting production from Samsung to Sharp and Toshiba, although Retina display iPads continue to use Samsung displays.
And while Apple is trying to rid itself of its reliance on Samsung, the Korean company understandably would still like to keep Apple as one of its customers, with an estimated $10 billion of Samsung's reported $59 billion in component sales coming from the Cupertino company.