Samsung to Assist with Production of Apple's Next-Generation A8 Chip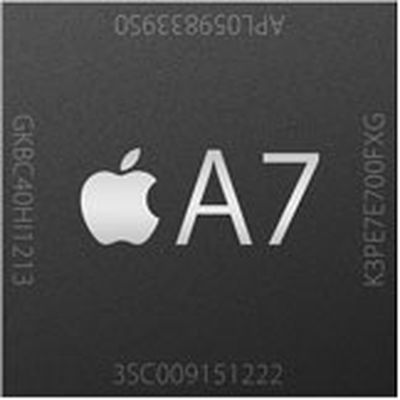 Back in June, Taiwan Semiconductor Manufacturing Company (TSMC) struck a three-year deal with Apple to produce A-series chips for iOS devices beginning in 2014. The move was seen as part of Apple's strategy of moving away from rival Samsung for component supplies, although Samsung was soon after reported to have landed its own deal to once again produce chips beginning with the A9 in 2015.
According to Korean news outlet Hankyung [Google Translate] (via The Verge), Samsung will also remain involved in next year's A8 chip family, with TSMC handling 60 to 70 percent of the manufacturing load and Samsung picking up the remainder.
Today's rumor about the A8 chip still makes it unclear as to whether TSMC and Samsung will both produce A9 chips for Apple in 2015, but it seems that Apple is working hard to diversify its supplier relationships and will be drawing on both TSMC and Samsung for the foreseeable future as the two companies compete to push their technology forward.
A look into the A7 processor last week revealed that Samsung was indeed the manufacturer for the chip, with the chip produced at a smaller 28-nm node compared to the 32-nm A6. Currently, the A7 chip is used in the iPhone 5s, and an updated "A7X" version of the chip is almost certainly set to arrive in Apple's next-generation iPad and perhaps an upcoming iPad mini with Retina display.