Foxconn Adds More Workers to Assembly Lines as iPhone 5s Supplies Continue to Improve
Yesterday, a survey published yesterday by Piper Jaffray analyst Gene Munster stated that the iPhone 5s is approaching 90% availability in Apple's U.S. retail stores, with supply begin to match consumer demand of the device.
Now, The Wall Street Journal is reporting that the shortened wait times for the high-end iPhone is due in part to supplier Foxconn and its high volume production, with the company adding more workers to its assembly lines in China as its overall production capacity grows.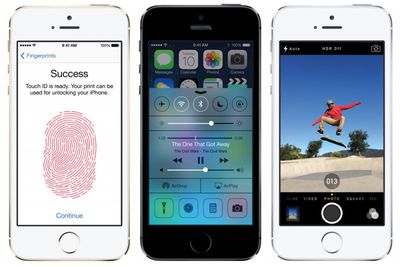 The Taiwan-based contract manufacturer, which has more than one million workers in China, has operated 100 production lines around the clock in Zhengzhou, north central China, at full capacity, according to executives at Hon Hai. The company has about 300,000 workers at its Zhengzhou site, dedicated to just making the iPhone 5S and key components such as metal casings.

To get a glimpse of just how complicated it is to manufacture the iPhone 5S, Hon Hai executives said the company has about 600 workers on each iPhone 5S production line to handle assembly work.

"We have been churning out about 500,000 iPhone 5Ss everyday, the highest daily output ever," said the executive who declined to be named.
The executive cited in the report also stated that it takes a longer time to assemble an iPhone 5s compared to the iPhone 5c or previous generation iPhone 5, with only 500 workers per production line to assemble the two lower-end devices.
Notably, a report from Digitimes earlier this month stated that the Zhengzhou factory would be ceasing production of the iPhone 5c to shift the facility's manufacturing efforts toward the iPhone 5s. Foxconn was also previously estimated to be operating at only a minimum capacity of 8-9,000 iPhone 5c units per day.
Originally released in September, supplies of the iPhone 5s remained somewhat constrained following the launch, with the bulk of stock tending to go to Apple's own retail stores. However, while supplies continued to be scarce during September and October, they have appeared to generally improved throughout November, with several colors and capacities of the iPhone 5s available for immediate pick up in Apple Stores in the United States.