Foxconn's Zhengzhou Factory to Reportedly Cease Production of iPhone 5c
Foxconn will reportedly stop production of Apple's lower-cost iPhone 5C at its factory located in Zhengzhou, China, and will reportedly shift the facility's manufacturing efforts towards the iPhone 5s, reports Digitimes.
The news follows a report last week stating that Apple has been steadily reducing its orders for the iPhone 5c with suppliers as customers continue to prefer the iPhone 5s. Previously, it was stated that assembly partner Pegatron has slashed production from 320,000 units per day in October to just 80,000 units per day, with Foxconn operating at a minimal capacity of 8-9,000 units per day.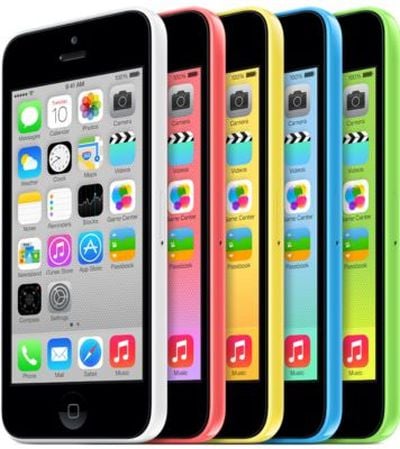 Foxconn and Pegatron Technology have obtained OEM orders for 30% and 70%, respectively, of iPhone 5c production, the sources said. One month ago, Apple lowered iPhone 5c orders to Pegatron by 20% and those to Foxconn by nearly one-third for the fourth quarter due to unsatisfactory sales, the sources indicated.
Major cuts in iPhone 5c production at Apple's two major suppliers were first reported last month, as the iPhone 5c has regularly seen much greater availability compared to the iPhone 5s. The Zhengzhou factory, one of Foxconn's main facilities for Apple, saw a hiring drive in April ahead of the iPhone 5s and iPhone 5c launch in September, and by ceasing production of the iPhone 5c it will be able to focus its efforts entirely on the iPhone 5s.
While iPhone 5c supplies have been in strong supply since the device's September launch, the iPhone 5s has been much more constrained and is only now beginning to see improved supplies. Last week, shipping estimates for new orders through Apple's online store improved to 1-2 weeks, while the various models are showing significantly improved availability in Apple's retail stores.