iPhone 5s Orders Begin in the United States and Canada
Apple started taking orders for its flagship iPhone 5s in the U.S. and Canada at midnight Pacific Time after the phone launched earlier today in 8 other countries around the world. Most locales have seen tight supplies of all capacities and colors, with the gold model said to be particularly difficult to come by.
The iPhone 5s is available directly from Apple via the Apple Online Store and the Apple Store iOS App [Direct Link], with the iOS app historically more resilient against traffic surges than the online store.
Initial orders from the Apple Online Store will ship within 1-3 days.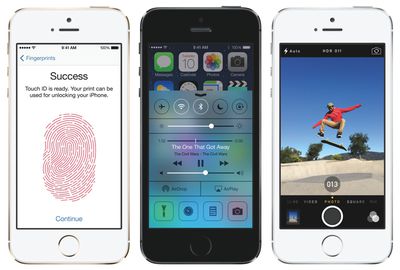 In the U.S., Apple is selling the 16GB iPhone 5s on most carriers for $199 with a two-year contract, while the 32GB and 64GB versions are $299 and $399 respectively. T-Mobile is offering the 5s for $99 down plus 24 monthly payments of $22.91 per month.
There is also an unlocked GSM version of the 5s available for $649 (16GB), $749 (32GB), and $849 (64GB). All capacities come in Space Grey, Silver, or Gold.
The iPhone 5s and the iPhone 5c, with the latter available for pre-order for the past week, will be available in U.S. Apple Retail, carrier and select third-party reseller stores beginning later today. Lines are already forming at retail outlets around the country.
In the U.S., iPhone 5s orders are available from:
Apple:
- Apple Online Store
- Apple Store iOS App [Direct Link]
Carriers:
- AT&T
- Verizon
- Sprint
- T-Mobile
Third-Party Resellers:
- Walmart (In-Store Only, iPhone 5s 16GB available for $189)
- Best Buy (In-Store Only)
- Radio Shack (In-Store Only)
- Target (In-Store Only)