Pegatron to Assemble Low Cost iPhone as Apple Works to Balance Supply Chain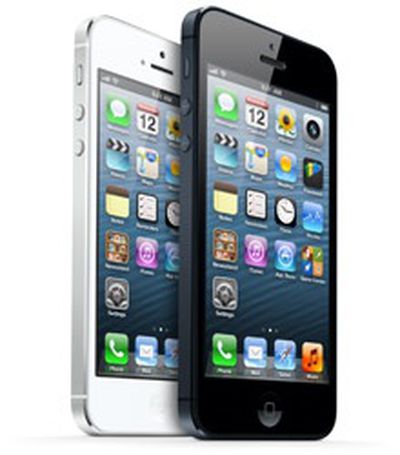 Apple is continuing to seek improved supply-chain risk management by shifting more of its manufacturing needs from its longtime partner Foxconn to Pegatron, notes The Wall Street Journal in a new report that suggests Pegatron will be responsible for the assembly of Apple's low cost iPhone.
Pegatron Corp., named after the flying horse Pegasus, will be the primary assembler of a low-cost iPhone expected to be offered later this year. Foxconn's smaller rival across town became a minor producer of iPhones in 2011 and began making iPad Mini tablet computers last year.

Pegatron's rise means an end to the monopoly that Foxconn Technology Group—the trade name for Hon Hai Precision Industry, the world's largest electronics contract manufacturer—has held over the production of Apple's mobile products.
According to the report, the change is meant to help Apple expand its product lines and prevent supply chain disasters that could hold up the production of Apple's devices. At launch, the iPhone 5 was criticized for its tendency to scratch and scuff, which eventually led to increased quality control standards to reduce out-of-the-box issues.
Foxconn executives admitted last year that the iPhone 5 was difficult to assemble, and an April rumor suggested that Apple returned 5–8 million defective iPhone 5s to the company after continued issues with quality control.
Foxconn, in its growing heft as the world's largest electronics contract company, was also getting more difficult for Apple to control, with incidents such as changing component sourcing without notifying Apple, people familiar with the matter said. At the same time, Foxconn became frustrated with the growing complexity of Apple products, such as the iPhone 5, which is difficult to make in the volumes Apple needed.
In addition to cutting down on the risk of production issues, Pegatron is also said to have accepted less profit in order to secure orders from Apple. Tim Cook, too, is said to be responsible for the change, as he is more interested in diversification than maintaining a strong relationship with Foxconn chairman Terry Gou.
Despite being a smaller manufacturing partner, Pegatron has a long history with Apple. The company was responsible for packaging Apple's first generation iBooks, and as noted above, began assembling a small number iPhones for Apple in 2011. Currently, Pegatron produces the lion's share of Apple's iPad minis.
Apple's low cost iPhone could bring in huge profits for the smaller supply partner, as it is said to be aimed at untapped emerging markets. Earlier this month, Pegatron announced that it would boost its workforce by 40%, fueling initial rumors that the company would produce the cheaper iPhone.
The low cost iPhone is expected to come with an unsubsidized price tag between $350-$400. Release dates for the device have been murky, with sources targeting both a late 2013 release and a 2014 release.