Full Video of Tim Cook's D11 Interview Now Available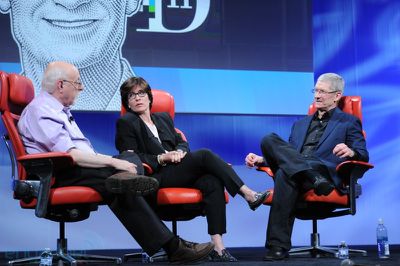 Hours after Apple CEO Tim Cook's talk with AllThingsD's Kara Swisher and Walt Mossberg, AllThingsD has posted the full video of the interview online. The 81-minute video contains the full interview in addition to the Q&A session that followed. MacRumors provided live updates of the event. Last year it took several weeks for the full video to find its way online.
Steve Jobs was a regular participant of the D conference, having been interviewed on the stage and even appearing alongside Microsoft co-founder Bill Gates. Cook has carried on that tradition by serving as the opening session interview for the past two years.
Among the topics discussed by Cook yesterday:
- Apple Television - There Is a Grand Vision
- Wearables Are Incredibly Interesting, Nothing Great on the Market
- Executive Change Up Has Been "Great", Revamped iOS/OS X to Be Unveiled at WWDC
- Apple to Open Up APIs in the Future, but No Chat Heads
- Apple Hires Former EPA Chief Lisa Jackson to Oversee Environmental Efforts