Tim Cook at D11: Apple Television - There is a Grand Vision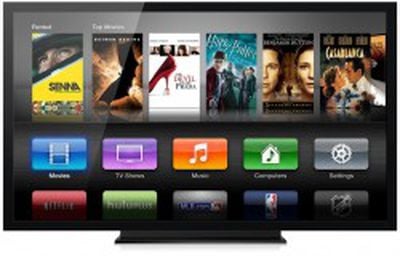 At the D11: All Things Digital conference in Rancho Palos Verdes, California, Walt Mossberg and Kara Swisher sat down with Apple CEO Tim Cook to ask him questions on a number of topics. The discussion unsurprisingly included the much rumored Apple branded television set and the overall TV experience, which Cook said "could be better."
When questioned about whether or not content deals were holding up the possibility of an Apple television, Cook declined to comment, but he did reiterate that television is an area of intense interest for Apple.
I don't want to go into detail, but it continues to be an area of great interest for us. The product and relationships we've built provide a lot more knowledge than we would have otherwise. And popularity has been larger than we thought, and we aren't marketing it.
Cook again declined to comment when pressed once more about Apple's future television plans, but he did confirm that there is a "grand vision" in place.
After Walter Isaacson's biography of Steve Jobs was published with a passage on Jobs' desire to revolutionize the television industry, speculation about a possible Apple "iTV" ramped up.
Rumors flew about the iTV throughout 2012, but slowed down towards the end of the year as no solid hints about the product materialized, and few additional details have emerged. Most recently, an April rumor suggested that a 60-inch iTV might launch in late 2013.
During the interview Cook also revealed that interest in the current Apple TV remains strong, with 13 million total set top boxes sold all together. Cook's full commentary can be found in our coverage, available here.