Tim Cook at D11: Apple to Open Up APIs in the Future, but No Chat Heads
At this year's annual All Things Digital conference hosted by AllThingsD, Walt Mossberg and Kara Swisher interviewed Apple CEO Tim Cook, where he revealed that Apple is planning to open up additional APIs in the future, giving third party developers more control over iOS.
According to Cook, while Apple will open up more APIs, it will continue to protect customers from the "risk of bad experiences."
Always a fine line, or maybe not so fine. The customer pays us to make choices on their behalf. But you'll see us open up more.
When Facebook released its Home software for Android phones in April, Facebook director of product Adam Mosseri mentioned that the company was in ongoing talks with Apple about bringing Home (and its Chat Heads functionality) to iOS.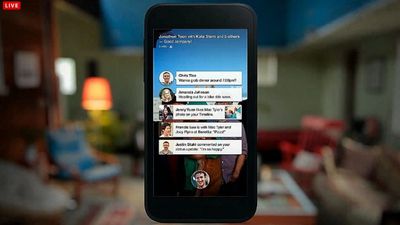 According to Cook, while Chat Heads were not the ideal choice, Apple will allow third party apps to take over some iOS features in the future, allowing developers to build better and more versatile experiences.
During the question and answer session, Cook also mentioned that Apple had no issue with porting Apple apps to Android or other platforms should the need arise in the future, though such functionality doesn't make sense at the current point in time. Full coverage of Tim Cook's comments can be
found here
.