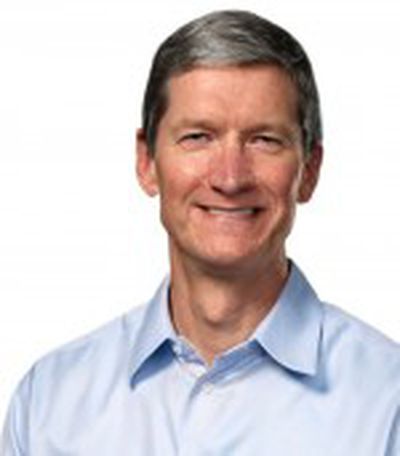 In a report outlining the well-examined "frenemies" relationship between Apple and Samsung, Reuters notes that Apple CEO Tim Cook was opposed to suing Samsung for allegedly copying iOS, iPhone and iPad patents in the creation of its own line of tablets and smartphones. Cook's thoughts illustrate the differences between him and predecessor Steve Jobs, who said he was willing to wage "thermonuclear war" on companies that "stole" from Apple.
Tim Cook, Jobs' successor as Apple chief executive, was opposed to suing Samsung in the first place, according to people with knowledge of the matter, largely because of that company's critical role as a supplier of components for the iPhone and the iPad. Apple bought some $8 billion worth of parts from Samsung last year, analysts estimate. [...]

Cook, worried about the critical supplier relationship, was opposed to suing Samsung. But Jobs had run out of patience, suspecting that Samsung was counting on the supplier relationship to shield it from retribution.
Cook's operational expertise no doubt influenced his perspective in worrying about impacts on the supply chain side of the equation, but he was overruled by Jobs. Since the dispute with Samsung broke out into the legal arena, Apple has been working to reduce its reliance on Samsung, but the two remain closely linked.
During Apple's Q2 2012 conference call, Cook said he has always "hated litigation", noting that he would prefer to settle rather than battle it out in the courts, although he emphasized that Apple does not want to become the "developer for the world". Apple has settled with other companies that it has had patent issues with, including HTC, but last November Samsung publicly said that it was not interested in settling with Apple.