Apple Rumored to Be Testing New 'Touch on Display' Technology for Next iPhone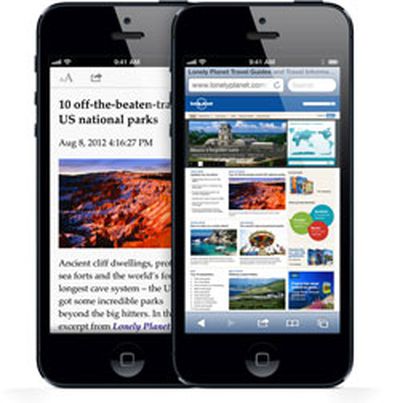 According to a rumor from The China Times [Google translation], Apple is planning to adopt new touch panels with "Touch on Display" technology for the next iteration of the iPhone. The panels, which have been developed by Apple supplier Innolux, are said to be in testing at the moment.
Apple's iPhone 5 incorporated a display that uses in-cell technology, and it has been reported that problems with the recognition of rapid diagonal swiping on the screen are due to the display. That may be one reason Apple is looking at new touch panel technology.
The China Times concurs, pointing to the slow response speed of the iPhone 5's touch panels along with interference issues as the deciding factor behind the switch.
There isn't much information available about the Touch On Display panels, but they are said to be thin and tough, with a thickness of 0.5mm and improved optical performance and sensitivity.
The new display would presumably be used in Apple's iPhone 5S, which could be entering production as early as the first quarter of 2013.
Rumors about the next-generation iPhone are already surfacing, with a report earlier this week claiming that the iPhone may launch in mid–2013 in several different colors and sizes, and a leaked photo in December of what might be the rear shell of the next phone.