Apple's 2006 Ideas for DVR and Television Interface Reappear in Newly-Granted Patent
Back in March 2008, an Apple patent application was published showing concepts for digital video recorder (DVR) and other television-related interfaces. While the focus of the patent application was actually on menu overlays appearing on top of video content, it did generate a fair amount of interest as evidence that Apple was at least thinking about how it could make television software more intuitive. The document dated back to a provisional patent application filed by Apple on September 11, 2006, the day before Apple first introduced its "iTV" set-top box that launched a few months later as the original Apple TV.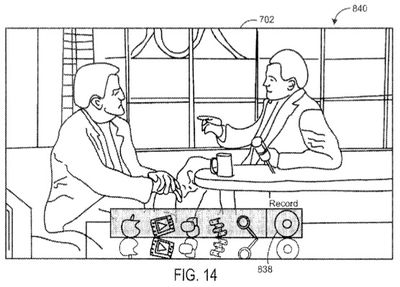 With Apple's rumored plans for a television set continuing to gain momentum, Patently Apple notes that a reappearance of the patent as it has finally been granted by the U.S. Patent and Trademark Office will once again spark interest in Apple's television plans.



Beyond a number of figures showing Apple's concepts for television menus, the patent also contains reference to the use of an iPod-like device as a remote control for the television content.


The idea of an Apple television set has been circulating for a number of years, with Piper Jaffray analyst Gene Munster being one of the strongest proponents of such a device. The rumors gained considerable steam late last year with the publication of Steve Jobs' authorized biography, in which he was quoted as saying he had "finally cracked" how to create a truly easy-to-use television built around the "simplest user interface you could imagine". That revelation was quickly followed with a report from The New York Times claiming that Apple was looking to launch a Siri-powered television set by late 2012 or early 2013. Additional rumors have trickled out since that time, although they have slowed considerably in recent months as attention has focused on the iPhone.