Apple Bringing NFC Payment Technology to Retail Stores?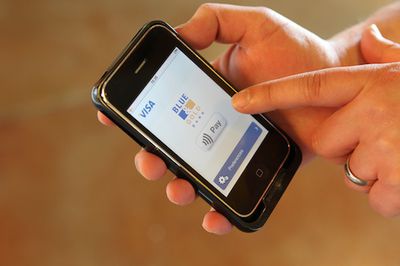 Just one day after a research analyst claimed that Apple will not be including near field communication (NFC) capabilities in the next-generation iPhone, BGR reports that Apple has been making changes to its retail store payment setup and iPod touch-based EasyPay system that could allow the company to begin accepting NFC payments. The development would of course argue in favor of Apple deploying NFC capabilities in the iPhone sooner rather than later.
First off, Apple's POS devices - its iPod touch-based wireless payment terminals - recently all went offline for "maintenance" for an entire day, leaving customers unable to purchase some items or return merchandise. Additionally, we have been told that there were recently multiple "overnights" in Apple retail locations, which required store employees to "assist in installing TBD devices" throughout the stores "as the retail segment of Apple grows." Lastly, sources tell us that there have been new tables installed in stores that have different wiring compared to Apple's standard tables.
The report notes that the changes may have something to do with behind-the-scenes retail store activity potentially related to a 10th anniversary event or product launch but that at least one source has indicated that the new point-of-sale systems will support NFC technology.