Analyst Claims No NFC in Next-Generation iPhone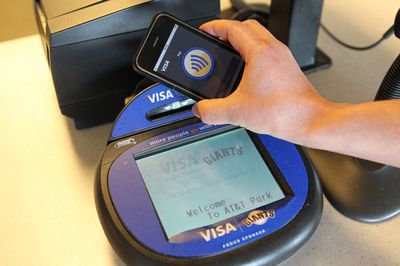 The on-again off-again rumors around Apple including Near Field Communications (NFC) in the next iteration of the iPhone took an off-again turn this morning in a research note from Bernstein, courtesy of Business Insider. According to the report, Bernstein analysts claim that the next iPhone will not have mobile payment support via NFC. From Business Insider:
Apple's next iPhone, said to be called the 4S, will not have the mobile payment support through NFC (near field communication) says Bernstein in a note this morning.

We don't have the full note, just highlights from a Bloomberg terminal.
NFC in the iPhone would allow users to pay for things by waving their phone at the register or get airline tickets electronically and check in with a wave of the iPhone. The technology has not, however, taken off yet in the United States to the degree that it has in other areas of the world, and Apple may still see the inclusion of NFC capabilities in the iPhone as premature for either technical or logistical reasons.
Most indications suggest the next version of the iPhone, rumored to be called the iPhone 4S, won't be a sea-change device like the jump from the iPhone 3GS to the iPhone 4 was, although the inclusion of NFC could be an important enhancement should Apple choose to adopt it. Rumors of Apple including NFC in the next iPhone have been the subject of a seemingly endless back-and-forth, and while it appears that NFC will be included in some future iPhone revision, there is scant evidence that the next-generation iPhone in particular will have the technology. The New York Times claimed in March that Apple will include NFC in a "coming iteration" of the iPhone, but stopped short of declaring when that inclusion is scheduled to take place.