Analyst Speculates on Mac Pro and MacBook Air Updates, iTunes.com at WWDC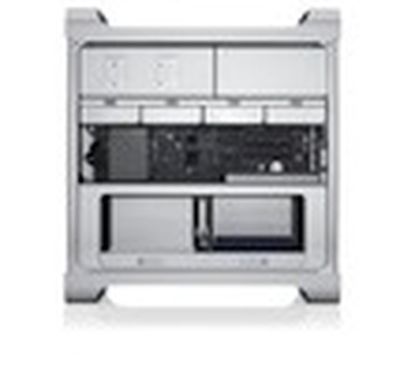 Digital Daily reports
on a new research note from Kaufman Bros. analyst Shaw Wu, who offers his thoughts on what else Apple may deliver at next month's Worldwide Developers Conference (WWDC) beyond the next-generation iPhone.
In an inspired bit of entrail reading this morning, Kaufman Bros. analyst Shaw Wu says Apple may have a libretto of big WWDC announcements. "Other announcements we are picking up that could potentially be made are iTunes.com, a web-based version of its iTunes client, and new Mac refreshes with faster processors and graphics, namely the Mac Pro and MacBook Air, which were last refreshed in March and June 2009, respectively," he wrote in a note to clients this morning.
Wu doesn't appear to have given specific evidence for his claims, suggesting that they should simply be taken as speculation at this time.
Rumors about a cloud-based iTunes service have been floating around for some time now, gaining steam with Apple's construction of a major new data center in North Carolina apparently just starting to come online and its acquisition of streaming music service Lala Media with reports that its efforts would be directed to a cloud-based iTunes.
With news late last month that Lala's existing service will shut down on May 31st, some have wondered whether Apple is preparing to make way for an introduction of its cloud-based service, but recent music industry rumors suggest that such an announcement is likely not in the near future.
Wu's claims regarding Mac Pro and MacBook Air refreshes seem plausible, however, if only because both lines appear well overdue for an update, as detailed in our Buyer's Guide. WWDC would appear to be an ideal venue for a Mac Pro upgrade in particular, and while earlier rumors of an imminent release failed to pan out, one report from March did suggest that a refresh might not come until as late as June. In addition, Intel has reportedly experienced shortages of its new hexacore processors expected to be used in high-end Mac Pro configurations, with suggestions that the constraints may be resolved by late next month.
After issuing a price drop and slight update to the MacBook Air at last year's WWDC, it seems reasonable to think that Apple might put on a repeat performance this year with a refresh to the company's ultra-portable notebook. Rumors of a MacBook Air update have been increasing in recent weeks, making a release in the near future not unlikely.