MacBook Air to Update This Week?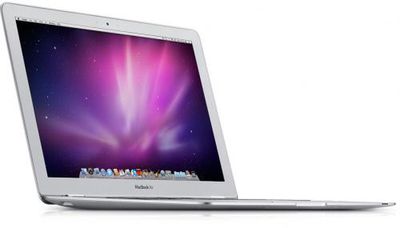 Macworld.com.au
claims that Apple's MacBook Air could see updates as early as this week. They cite a "well-placed source" who identifies the new product number as MC516LL/A K87 BETTER BTR-USA. This source was previously able to pinpoint the recent MacBook Pro updates a week prior to their release.
It seems it's not entirely certain that the product number necessarily represents a new MacBook Air. Macworld Australia speculates it could also represent a new Apple LCD. Either way, several thousand of these items are presently on their way to Australia which indicates a major product launch.
According to our Buyer's Guide, a revised MacBook Air is overdue for release. It was last updated in June 2009 and was not updated alongside the MacBooks and MacBook Pros last month.